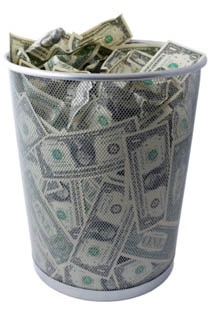 There is an ongoing problem with online advertising – that of fraudulent traffic. According to research, over a third of traffic generated from online ads is fraudulent. Bot traffic cheats advertisers because marketers usually pay for ads whenever they are loaded in response to users hitting a web page (regardless of whether the users in question are real).
That's clearly no good. If you're going to the trouble of creating content, placing ads, and monitoring your campaigns, you want to know that your paid traffic is actually authentic.
Some businesses are reluctantly resorting to cutting back on advertising spend; others are using sophisticated methods to analyze their audiences. Ultimately, it's up to you which direction you take your advertising strategy, but there are a number of ways in which you can cut back on spend wastage.
Read More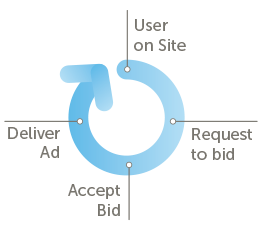 In case you hadn't noticed, the real-time bidding revolution in online display advertising is well and truly here.
Over the past couple of years, digital marketing has been all about programmatic ad buying, and the industry continues to grow on all fronts; display, mobile, social and video. And within programmatic, real-time bidding (RTB) plays a very important role. In fact, one could even say that RTB has completely changed the face of online advertising, but there's still a lot of confusion around what it actually is. So here's a primer, in plain English:
Real-time bidding is a dynamic way to purchase individual online impressions. Itenables advertisers to buy media in real-time rather than from pre-procured inventory. Using RTB, advertisers can deliver better targeting, richer audience insights and fully integrated marketing campaigns. For additional information please check out ExactDrve's real-time media buying brochure.
Read More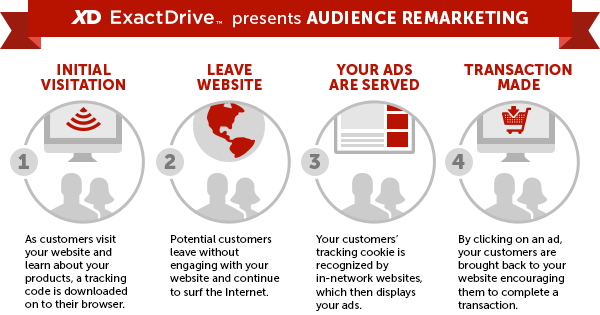 Retargeting has been proven time and time again to be one of the most effective ways to reach an audience. By reminding website visitors of their past interest in a product, service, or brand, advertisers are able to reach out and bring them back through the networks and sites they have interacted with.
Simple and cost-effective, there's every reason to use retargeting as part of your advertising campaign. But, as with every other strategy, too much of a good thing can be a bad thing.
Read on for 3 of the worst ways to annoy people with your retargeted ads.
Read More
People desert websites for various reasons. If you're lucky, they'll come back to finish what they started; if you're unlucky, they will forget all about it. 'Abandoners' can be hot prospects, andcompanies often invest a lot of time and moneyon retargeting (paid media) and remarketing (sending a series of abandonment recovery emails), to persuade consumers to re-visit their purchases.
Here are some techniques from the world of psychology that you canincorporate into your remarketing or retargeting campaigns, to stimulate the 'buy' button in your visitors' brains.
1. Foot in the Door Technique
Sometimes visitors abandon because they are not ready to buy yet, i.e. some shoppers like to add items to their carts over several visits before they check out.Although these visitors may convert later, you can reinforce their decision to buy from you by using the Foot in the Door technique.The principle behind the technique is this: Make a small request of your customer (a micro-conversion) first, such as asking them to join a mailing list orcreate a wish list for future purchases. If they agree to your first request, they will be more likely to respond to your next and bigger request.
Psychologists theorize that the technique works due to the human's tendency to feel indebted to someone after they've had some level of interaction with that person.
Read More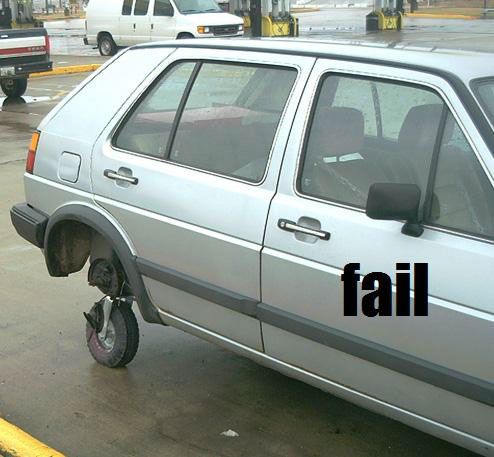 It's impossible to ignore the fact that the world is constantly shifting and growing faster than ever before. We have more digital advancements today than we could have imagined only a couple of decades ago and technology is a vital part of staying afloat within just about any competitive industry.
Every day, more people consume larger amounts of digital content - whether it's on their mobile phones, desktop computers, laptops at work, or tablets. Any company that hasn't adjusted its advertising strategy to include a comprehensive online advertising campaign needs to start making changes - fast.
Studies have shown that consumers today use social media and mobile Internet research to conduct price comparisons and discover information about products before they make final purchasing decisions. With the right online advertising, you can build customer relations and develop your prospects through low-cost, regular, and easy communication. The online world is the future of advertising, and digital media may soon replace traditional concepts altogether, however, just like any advertising effort - your campaign is bound to fail unless you know which mistakes to avoid. Following are the top five reasons that cause online advertising campaigns to stumble.
Read More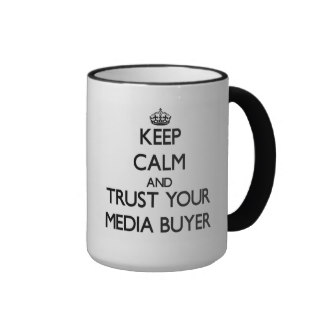 Establishing an identity and presence online is one of the most important things that any business can do today. While there are many different forms of marketing available, one of the more popular options comes in the form of media buying.
A sub-section of advertising management, media buying takes place when a company or individual responsible for a company's advertisement strategies purchases real estate on a site. To become a truly amazing media buyer, you need to master the art of negotiating placement and price to ensure that you're getting the best possible value for your money. This will enhance your chances for ultimate ad viewability and user interaction.
Read More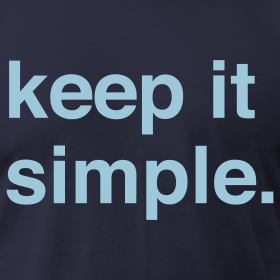 As the online advertising industry continues to popularize a programmatic media buying format with real-time bidding abilities that work in tandem with automated advertising optimization our jobs seem to be getting busier and more overwhelming. Yes, technology is getting faster and smarter but the amount of expected work output and expert knowledge required is increasing in parallel. Or so that's how a person can easily start to feel if they don't read our online media buying recommendations we are sharing below. Kidding.
We deal with thousands of online advertising campaigns and have built a proprietary advertising platform around the process of buying media online. As a result, we are constantly refining the process, observing issues, and working to make the entire online advertising process easier, more effective, and successful.
Read More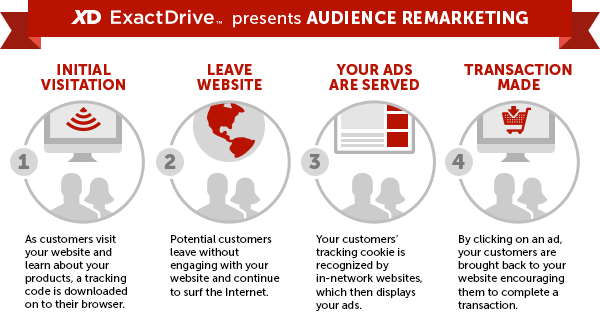 If you could keep your brand in front of prospects long after they've visited your website, wouldn't you jump at the chance? Oh course you would. Ad retargeting gives you that opportunity—anywhere your prospects travel online, and it has proven to be an effective way to entice digital window shoppers back toa website.
So what is retargeting?
To put it simply, ad retargeting serves display advertisements to Web users after they have left an advertiser's website. For instance, you're on bestbuy.com looking at laptops. You leave the site and visit another website and are shown a display ad for bestbuy.com. That is retargeting in action.
The idea is that a user who initially visits your website is a warm lead, and is likely to make a purchase. An effective retargeted ad will hopefully get that user back and convince him or her to make a purchase.
Read More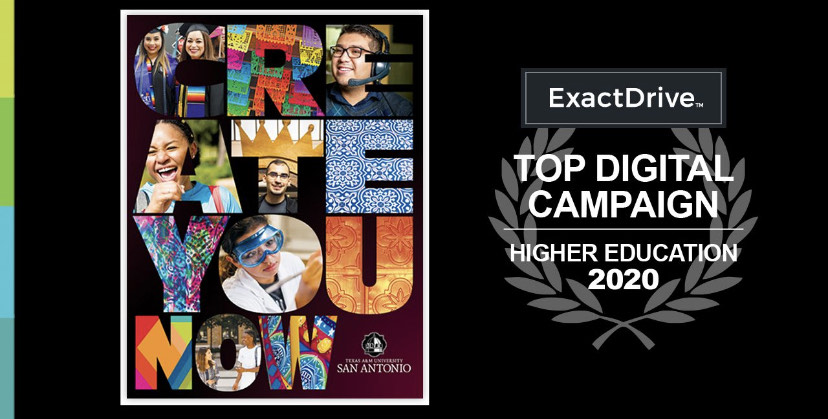 "In a year unlike any other, the Steel Advertising campaign for Texas A&M San Antonio broke new ground in the digital advertising market. While we expect things to change and evolve in 2021, we believe that the digital advertising program developed by Steel will serve as a model for Higher Education online campaigns in the future." - Eric Greener, Founding Partner, ExactDrive Inc.
Texas A&M University-San Antonio has been one of the fastest-growing Universities in the Texas A&M System in recent years. The University is dedicated to an experiential learning curriculum that allows students to get ahead in their career while still in college. The University needed a digital campaign that would align A&M-San Antonio's messaging with prospective students' immediate needs. Right in the middle of the campaign, COVID-19 hit and stakes got higher.
Read More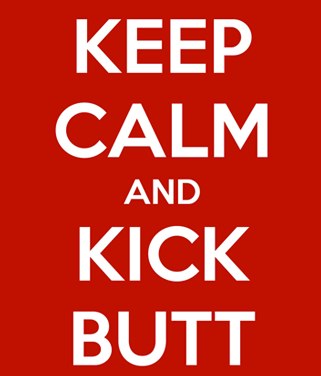 Competition for ad space is fierce. It's a growing trend that's hardly surprising given the advances of technology and how the world now likes to consume content. Whether you use Google AdWords, Dynamic Ads or Facebook Ads, content marketing or some sort of mixture, the essence of online advertising is simple: you must make sure that your ads get seen, they need to be effective and you should aim to avoid wasting valuable ad spend.
So how can you make sure that your campaign achieves what you want it to?
Check out our 4 tips.
1.

Have laser-targeted ads.
As the saying goes, you can't please all the people all of the time. An advertising campaign should be geared towards your audience.
Read More