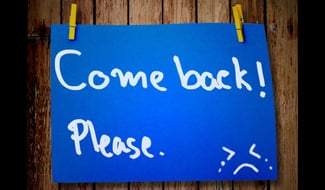 The chances are that you've heard plenty of online advertising websites commend the values of retargeting. After all, for online advertising experts, PPC consultants, and digital strategists, nothing is more important than being able to understand and reflect your target audience's online behavior when attempting to grab their attention and maximize conversions. By understanding your audience, you can engage with them on a deeper level, and convince them to buy from you, even if they already visited your website in the past and decided against it.
Retargeting helps you to learn:
What environments and destinations do your customers come from.

Which concepts best attract your audiences' attention.

What motivates your customer to make a purchase.
Through that crucial data, you can maximize return on investment, and help potential consumers move along the sales funnel, and deliver incredible profits. But how exactly does retargeting work to improve your conversion rate?
How Does Retargeting Work?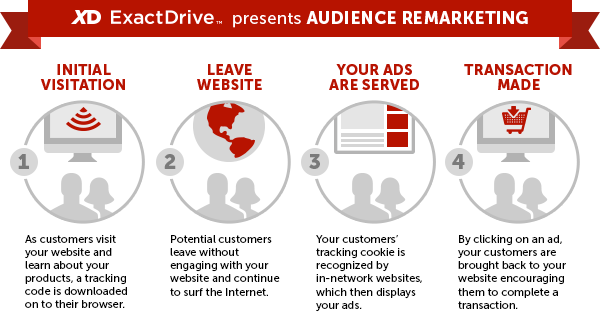 If you're just approaching the concept of paid search for the first time, or you haven't heard of retargeting before, then the first thing you need to understand is how retargeting it works. Retargeting gives a company the ability to track the behavior of their customers as they move around the Internet, determining which provides a relevant opportunity for conversion, which might buy more products, and so on.
For this to happen, a small piece of benign code is embedded into your website, which deposits cookies onto the browsers of visitors who arrive on your landing page. This information tells your retargeting provider when you should run your ads based on where the buyer goes after visiting your website and the amount of time they spend on different platforms.
What Does Retargeting Do

For

Your Ad Campaign?
Understanding retargeting is simple enough - but how do you determine whether it actually works at increasing your conversion rate? According to a report by Adobe, retargeting is responsible for boosting ad responses by as much as 400% and can help to improve brand recall and awareness in visitors. Those aren't the only statistics that support the effectiveness of retargeting strategies however, a successful campaign can also lead to:
A click-through rate that is ten times higher than the rate for other ads

26% more return visitors who complete the checkout process

Customers are 70% more likely to convert

147% higher conversion rate

when combined with prospecting
Why Does Retargeting Improve Conversion Rates?
The evidence suggests that retargeting campaigns help to improve your conversion rates and therefore the overall success of your business. However, if you're new to the idea, you may be wondering why it's so effective. According to studies, almost all of the online shoppers who visit a website for the first time will leave without taking any beneficial action. In fact, roughly only 2% of shoppers will actually buy something the first time they come to your site.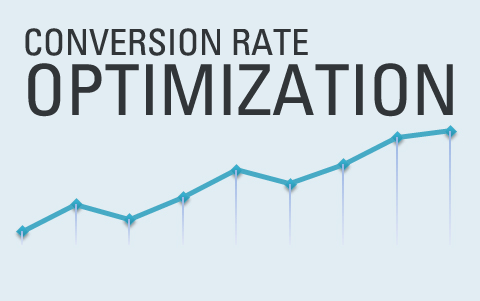 In other words, this means that a significant 98% of the visitors that are coming to your website for the first time won't be convinced by your offering enough to shell out any actual cash or convert. Retargeting advertisements are the source that most businesses use to help win over that majority, because they are relevant, and serve people who are already aware of your brand, and what it can offer. The relevancy of retargeted advertising means that they provide a higher chance to yield conversions than most of the other ads that are served random online browsers.
Maximize Your Retargeting Efforts
Of course, although retargeting has been proven to be an effective form of online advertising time and time again, it's important to remember that you still need to take steps to optimize your banner ad appeal and show your customers that you're worth their business. In other words, you can't simply start a retargeting campaign without any planning and expect it to deliver amazing results.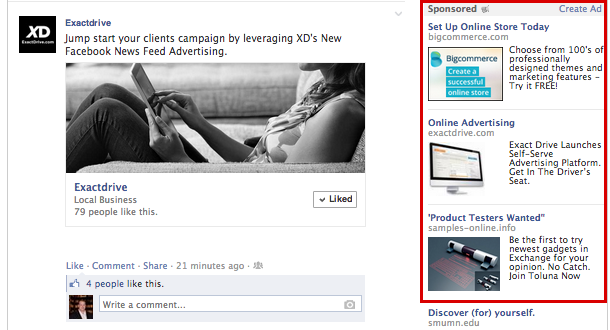 Instead, take the time to tailor the retargeting campaigns that you use to your audience, and ensure that it directs them to a relevant landing page. After all, there's nothing worse than convincing customers to click on your ads, only to direct them towards a homepage that doesn't take them any further down the sales funnel. Once your retargeting advertisement has brought a customer back to your website, make sure that they know exactly what you want them to do, and why they should do it.
At the same time, remember the value of testing out different types of retargeting advertisements. Like with any marketing option, the best thing you can do to maximize your result is conduct tests to see what works best. Try different images, different dynamic ad options, and varied copies to find out what appeals best to your target audience. The chances are you'll get better results.