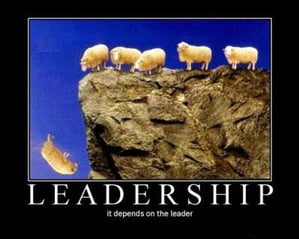 ExactDrive recently had the opportunity to be interviewed by Techiestuffs, which is a rapidly growing Tech blog which strives to provide a timely and quality Tech updates.
A startup is only as good as its leader, and having a bold leadership style is often the determining factor behind a startup's success. Not only will a CEO's style set the pace for the rest of the company, but it will also determine the degree of respect and trust that a startup's employees have for it. Though leadership styles vary greatly, and there's no single correct one, there are some universal traits that set great CEOs apart from their not so remarkable counterparts. We asked 10 CEOs of successful startups what the key elements of their leadership style were, and how they led to their startup's success. Here's what they had to say.
1. Pace-set in Moderation
Since ExactDrive already has a motivated and talented team it has proven easiest for me to maintain a pacesetting leadership style. In the online advertising industry you need quick results and fast turnarounds and this leadership style tends to produce such outcomes. However, experience has taught me that solely using a pacesetting leadership style can sometimes generate feeling of being overwhelmed while stifling innovation.
Tim Nichols, ExactDrive
2. Collaboration
My leadership approach is collaborative… I am always pushing my team to challenge my thinking and want to hear everyone's opinion. I like to motivate people with positive feedback and want people to understand that they can really impact the company's future. I communicate A LOT and constantly set clear goals for the company as as whole as well as individual team members. I'm pretty transparent because if everyone understands the roadmap it's much easier to all row in unison. If targets aren't met, I do raise my voice.
Cameron Mclain, ChallengeMe

3. Nurture Potential
My personal leadership style focuses on consideration of ability, while weeding out complacency and nurturing potential. This paradigm enables me to understand what drives, excites and engages my team of 85 people. It lets me lead with a mission-based structure ensuring goals are met effectively while keeping the team is motivated. Most importantly, I can nurture, grow and empower my team to reach their own goals and that of the company's.
Charles Walter, Rokk3r Labs
4. Lead by Example
I like to lead by example, so I am not afraid to roll up my sleeves and go into the field. I think when a team sees a CEO that actually cares it makes a significant difference. You cannot buy this, and you cannot fake this.
Jim Alvarez, AuctionsByCellular

5. Elevate the Team
To me, leadership is about elevating my team and not myself. I like to help team members establish goals and do everything in my power to help them reach those goals. When you put your team first, they'll be there for you through even the toughest battles. When I help them win and achieve their goals, I know I've done my job.
Mark Volkmann, MassageBook
6. Allow Independent Team Decisions
I lead by example – showing how things should be done rather than preaching – with a high degree of trust and confidence in my team's capabilities. As long as we're all aligned with the company's mission, they are free to make most decisions independently which allows me to focus on more strategic initiatives.
Maroln Williams, Fenero
7. Transparency
I am 100% performance driven—for better or worse. Those employees that deliver are praised publicly. Those that don't are either corrected privately or let go. I am 100% transparent with my employees. They know on a weekly basis where we stand financially and any issues or opportunities ahead of us. I try to build "ownership" with my employees so they know their skills and opinions matter. I don't have a lot of patience for a lot of "artificial company culture" or employee "babying". At Cellit, my last company, we made fun of company awards ceremonies by giving tongue-in-cheek awards to all employees. It was a lot of fun.
David Wachs, Handwrytten

8. Act Decisively
I learnt the hard way you should never manage your business like a democracy. Not everyone on your team is entitled to an opinion on every decision and regardless of any perceived consensus, ultimately your business is your responsibility and you need to act decisively and own those tough decisions.
Daniel Barnett, Worketc
9. Hands-on
I am a hands on leader. I share my vision with my team and motivate them to bring that vision into reality. The advantage of managing a team and running a business are challenging but rewarding as well. When you are building a product that millions of users can potentially use – it brings me great pleasure and joy.
Ali Zaidi, Zeus
10. Goal Setting
My leadership style is one of goal setting. I am not a particularly authoritarian from a leadership perspective preferring to manage by results. Managing our business in this way allows employees to feel they are empowered and equally entrepreneurial. I always ensure I am available to collaborate on tasks but ultimately, staff take the responsibility. If dates are missed then questions as asked.
Robert Sturt, MPLS Procurement Specialist