Advertising is the lifeblood of the internet. It funds a lot of the great content that we enjoy on a daily basis, and provides brands with the means to innovate; inspire and entertain. And with continual advancements in programmatic advertising technology, online advertising has never been easier, cheaper or more efficient.
You can see for yourself, by test-driving our market-leading self-serve advertising platform, which delivers online advertising solutions that make it faster and easier for you to reach your target audience and generate that all important ROI.
Well-oiled machine
Our ad platform is constantly being refined, but it is true to say that it wouldn't be the slick, well-oiled machine it is today without the support of our data partners, including Proximic.com, Bluekai.com (Now part of Oracle) Grapeshot, and our ever-growing number of integrated media partners — such as AppNexus.com, who we will focus on in this blog post.
What does

AppNexus

do?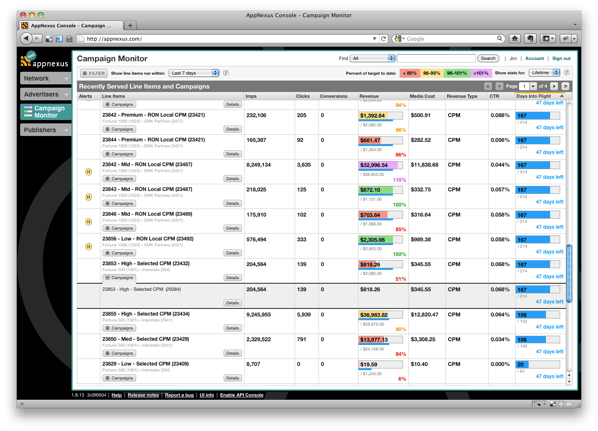 AppNexus is a world leading ad technology platform that serves both the buy side and sell side of the ecosystem for standard desktop display and mobile advertising.
They provide ad networks, demand-side platforms and other online advertising companies with single-point buying access to real-time ad exchange offerings, and to other major inventory aggregators. In addition, the company provides ad management capabilities for executing and optimizing both real-time and directly negotiated media buys.
Led by the pioneers of the Web's original ad exchanges at Yahoo!'s Right Media and Google's DoubleClick, AppNexus offers a comprehensive suite of core infrastructure and ad technology capabilities; including data management, optimization, APIs, financial clearing and support for directly negotiated media campaigns.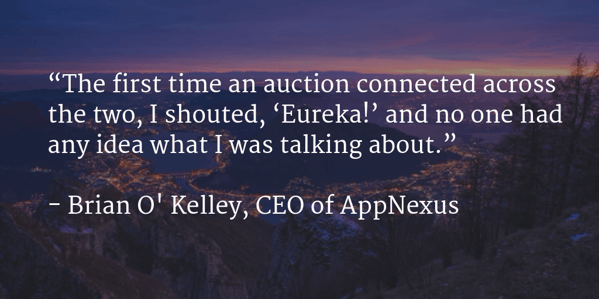 AppNexus empowers sophisticated companies such as ExactDrive to build, manage and optimize their entire display advertising businesses and provides single-point integration to the largest sources of inventory, including the major aggregators and exchanges.
Exciting Developments

It's an exciting time for AppNexus, as the company has recently acquired Yieldex – a market leader in publisher forecasting, pricing and direct-sales analytics.

Yieldex's analytics give publishers a complete picture of all their data, tracking every last mobile, video and display impression so you can see your full ad sales potential. The marriage of the two companies will put AppNexus in a position to offer a full-stack, independent publisher solution to current and prospective customers. In other words, they'll be able to help publishers maximize the monetization of their inventory with best-in-class analytics and forecasting tools.

Prior to buying Yieldex, AppNexus acquired the Baltimore-based ad attribution startup MediaGlu in December 2014, and advertising visibility platform Alenty in June 2014.