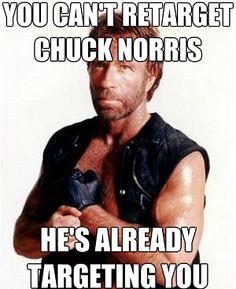 Any business with an online presence knows the challenges involved in directing new traffic to their website. Unfortunately, the difficulty doesn't stop there, as once you've enticed a visitor onto your site, you also need to convince them to convert into customers. Less than 5% of website viewers will actually take action towards a purchase the first time they visit your site - but retargeting can help to entice the remaining majority to return and convert.
Retargeting is a technology that relies upon digital cookies to track your audience's movements across the webInternet. By placing a piece of code on your website, you can have a cookie dropped into your viewer's browser when they arrive on your landing page, and that cookie will inform your retargeting provider of which ads should be served. Similarly, search retargeting tracks users according to the previous keyword searches they have conducted, allowing you to display personalized advertisements to your visitors.
Search retargeting can be a powerful tool for conversion optimization, but just like anything else in advertising, there are usually ways that you can improve and maximize your search retargeting efforts. If you want to make sure your search retargeting campaign is primed to get the right results, consider the following 4 tips.
1. Know The Value of Segmentation
Through the process of audience segmentation, search engine users can be broken down into different groups based on their behavior and keyword choices. Similarly to lead scoring, visitors can be placed into different sales levels depending on the searches that they have conducted in the past. Using this information, it is then possible to create an optimal ad experience by highlighting the services or products that these specific groups are searching for.
For instance, imagine a viewer searched for "black leather shoes", then clicked onto your product page, but wandered away without taking the next step. It's safe to assume that these people had some interest, so you may want them segmented so that you can serve up "black leather shoe" ads to recapture their interest.
2. Make Use of Burn Pixels
If the service or product you are offering only requires a single purchase, or you don't want to waste your advertising budget on visitors that have already successfully converted, you should consider using burn pixels. This line of code will delete the previous instruction that ensures the customer is continuously served retargeting ads. In regards to search retargeting, it could be a good idea to use a burn pixel to change up the product or service advertised. For example, if someone has already bought the black leather shoes previously mentioned, your creative could push them to purchase polish, or protective serums for the future.
Remember that research suggests around 80% of your future revenue will be sourced from 20% of your existing customers. Burn pixels can be a great way to remove converted visitors from an original campaign so that they can be enrolled in a secondary campaign.
3. Keep Your Creatives Fresh
You wouldn't go to a movie theatre that continued to show the same films over and over again, so why would you consider clicking an advertisement when the same creatives are served time after time? Part of the skill behind search retargeting involves keeping your audience curious, which means that you should have a plan of rotation for keeping your creatives fresh. Rather than serving the same advertisements week after week, swap out existing ads and pictures with fresh ones to pique the interest of your customers and remind them of what you have to offer. Not only will rotation help to combat banner blindness, but it will also offer you a unique opportunity for testing out new banner strategies.
4.

Always Keep Testing
Finally, part of keeping your search retargeting campaigns fresh means paying close attention to the aspects of your campaign that are performing well, and those that aren't. To discover the most effective ads, make sure that you frequently conduct A/B tests on various variables. For example, keep in mind that the real estate of most ads is quite limited, so you won't have a lot of room to get your desired message across to your audience. The best way to make sure you're having the right impact, is to test different value proposition variations. A single word changed could be enough to increase your conversion rate significantly.