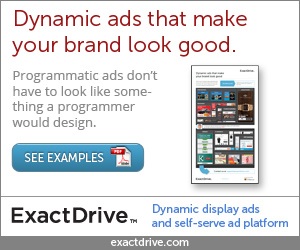 If you know how to use it, advertisement retargeting can be a valuable and powerful resource in drawing consumers back to your website if they weren't ready to buy the first time they visited. Usually, people like to click around different websites and do some comparison shopping before they make a final decision about their purchase, and retargeting helps to increase the chance that when your potential customers are ready to buy - it's you that they'll come back to.
Retargeting campaigns rely on browser cookies to work, allowing them to create an anonymous list of the people that visit your website so that they can be targeted with ads as they move through their online experience. Because retargeting ensures you only deliver advertisements to people who have already visited your site, you can usually save money, and ensure your brand remains fresh in the minds of your prospects.
Unfortunately, not everyone will find that their retargeting campaign is an instant success. There are plenty of reasons why your strategy may fail to hit its mark, leaving you to wonder where all of those conversions have gone. If your retargeting campaign just hasn't worked out the way you had hoped - the following four reasons may explain why.
Read More