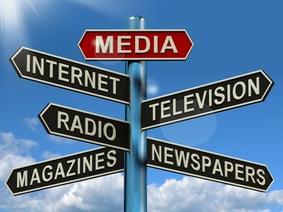 Be better at online media buying. That isn't just friendly advice, it's essential if you want to get your hands on a piece of success. You might have a great display advertising campaign in the works, but that doesn't mean you won't be searching for ways to enhance your tactics for direct-response. Buying display ads, banners and/or text can be a fantastic way to engage customers.
The way that you manage your campaign is up to you. You may focus your advertising scheme to be oriented to direct-response, including product sales and lead generation. On the other hand, you may focus your advertising completely on branding, in an attempt to build name recognition and brand awareness over time.
Your task when buying media is to get the best output for your financial input. In other words - you want to find the best bang for your buck. This will involve allocating money from your budget into advertising through various outlets, both online and print, as well as negotiating your agreement with a chosen publisher. Unfortunately, becoming a media buying pro can be somewhat complex, and getting ahead of the curve will require close consideration of some particularly useful tips. We offer 4 such online media buying tips below:
Tip 1: Understand the Industry
When you want to find success in the advertising World - education is everything. Being aware of the latest trends within the industry, the statistics, and numbers surrounding your campaigns is essential to knowing when it's time to make a change, and when you should be upgrading your current scheme. There are plenty of free newsletters that you can sign up to, and blogs that you can subscribe to that will help to give you an in-depth understanding of the sphere of online marketing in a dynamic and comprehensive way.
For example, one trend that you may want to consider is flash advertisements or banners - ad units that support the use of video and audio. Engaging your audience through visual and auditory means is a great way to catch their attention, and it's also useful for branding, making flash banners an interesting twist on standard "flat" options. However, it's also worth knowing that these advertising units are more expensive too, which brings us to our next tip.
Tip 2: Know Your Ad Units
Advertising units come in many different shapes and sizes, from buttons to micro banners and leaderboards. You can find a pretty extensive list of the different kinds of ads that are available to you online, alongside some industry guidelines on how they can be used. One important thing to keep in mind is that while most websites offer all ad units - not every type will be effective.
For example, skyscrapers (ads placed vertically down the side of a web page), and leader boards (ads placed horizontally across the top of a web page) are often less effective, because they are so large and imposing. Often, large rectangles are the most effective, placed in the content itself. Placing advertisements within the middle of a blog or article is particularly useful because the reader will see the ad while reading the content.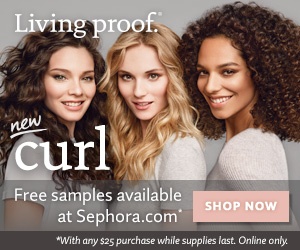 3. Know How to Negotiate
The online advertising industry centers on knowledge and confidence. If you present yourself as someone who's already a media buying pro, then you're less likely to get taken advantage of. Do your homework and learn how to negotiate. The chances are that you're going to need to analyze a large number of proposals during the search for ideal ad space - and you'll also need to decide whether the cost is reasonable. Remember, numerous variables can have an impact on ad price - from the amount of traffic that website sees, to the time of the year in which you decide to start advertising.
If you want a great rate, you'll need to check out different sites (or advertising vendor platforms offering programmatic or real-time media buying), examining their page views and traffic rankings so that you can compare them to their competitors in regards to reach and popularity.
4. There Are No Stupid Questions
Finally, although you want to appear confident as much as possible, that doesn't mean that you can't ask questions. For example, you'll need to talk to your account executive about some things, such as:
a) Will your advertisement be ROS (Run of Site)? This would indicate that your ad will appear randomly on the homepage of the website, as well as most subpages too. This is generally more cost-effective than purchasing a certain section of the site.
b) Will your ad be shared with someone else's ad?
c) If your advertisement is going to share a space with someone else, then you'll also need to know the amount impressions your ad is going to receive.