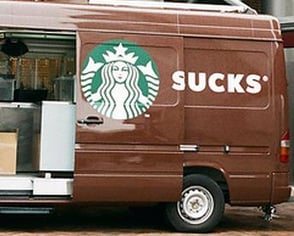 Companies from across the globe - no matter their industry or size, are beginning to see the benefits of video when it comes to online advertising. Video advertising is a persuasive and engaging way to grab your audience's attention and keep it. Unlike text-based content marketing, video advertising is bright, interactive, and interesting - as long as you do it right. What's more, it's a highly shareable form of media, which can even go viral with a little bit of luck.
Of course, the important question is, how do you make a video ad that appeals to your audience, sells your product, and maximizes your results, when you have absolutely no experience to work with? Like any other marketing campaign, optimizing your video advertising strategy takes some research. Following, we'll cover a number of simple tips that could ensure you make an effective video ad for your company.
1. Start With A Strong Video Ad Opening
First and foremost, the opening of your video ad may be the most crucial part when it comes to grabbing and keeping the attention of your audience. If you don't have a compelling beginning that convinces your viewer to keep watching, they're likely to click away within a matter of seconds, or find something else to occupy their time.
Make sure that you don't start with your logo or a host of promotional gibberish. Whether it's video, or any other form of media, your customers don't want to feel as though they're being sold to - they want to feel entertained and informed.
2. Video Ads Should Target The Right Audience
If your video ad is about the services offered by a local law firm, the last thing you want to do is advertise to people from different countries, or use teenage actors and informal language. Your video should reflect the type of audience you hope to appeal to. For example, if you're launching a new bowling alley - decide whether the video should appeal to parties of young kids, or seasoned bowlers.
Similarly, try to make sure that you don't use any jargon that will instantly confuse a consumer or leave them feeling dis-interested. The idea is to keep your viewer alert and engaged.
3. Take Advantage Of Video Ad Interactivity
Video offers a wide range of opportunities for engagement. Plenty of YouTube videos provide click-able spaces at important points during the content that allow viewers to learn more about a product, or a video carousel that lets consumers expand their knowledge through alternative content.
The more interactivity you put into your video marketing scheme, the more you'll give your audience opportunities to connect with your brand on a deeper level.
4. Video Ads Should Show, Not Tell
Video advertising is a medium that focuses on images, so the last thing you need is a video that features a person sitting and talking about a product for twenty minutes. Your viewers don't want an illustrated lecture - they want a video ad that excites and interests them, or makes them want to learn more about your product or service.
If you run a photography company, don't talk about the different cameras you use, show a selection of some of the most incredible images you've collected over the years. The difference is the same as seeing a reporter talk about the news, and actually witnessing it happen.
5. Video Ads Should Get To The Point
The video ads that go viral online are those which are creative, authentic, and concise. In other words, don't spend hours developing a video ad that's long-winded and difficult to view in a hurry. People want to receive information as quickly as possible, and even clicking on an advertisement that shows a long play-time can be enough to convince a viewer to run for the hills.
Tell your audience about the focus of your video ad as quickly as possible, and give them an insight into what your product or service can do for them. If you have any incentives and discounts, then inform them towards the end of the video ad, but don't drag it out for too long.
6. Video Ads Shouldn't Exaggerate or Make Ridiculous Claims
Whether it's textual copy, video, or banner advertisements, marketing 101 demands that you don't make absurd claims with your marketing efforts. Don't tell your customers that you can absolutely give them the best bowling experience of their lives, and don't make claims that you cannot back up with cold hard facts.
Instead, focus on the unique selling points of your business, and point out what makes you different from the rest of the crowd. Your audience will appreciate your honesty.
Keep On Testing
Remember, sometimes your video advertising strategy will use the same essentials as the rest of your online campaign. For instance, you should be checking that your video ad is delivering the best results by conducting regular A/B tests. The more you test, the more you can ensure the next video you create will be even more successful than the last.