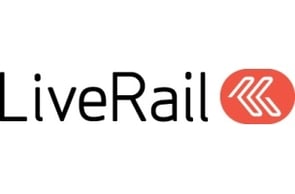 Would you like to grow your ad business? Then why not check out LiveRail? LiveRail, a Facebook company is a monetization platform for publishers, broadcasters, and app developers. Put simply, LiveRail's technology helps businesses maximize their ad revenue. And let's face it, that's music to a lot of ears.
Setting up a business to take transactions is one thing, while effectively monetizing a product or service is quite another. But while those tasks are difficult enough, getting the most out of your online advertising campaign is a great way to monetize something. Businesses need to sell their inventory in a smart and safe way, but that's often quite a complex challenge, regardless of how big the publisher in question is.
And that's where LiveRail comes in.
They operate at the forefront of technology. Through advanced people-based targeting, high-performing formats, and granular controls, their solution helps businesses maximize ad revenue.
This is about making the complex seem easy. LiveRail helps publishers target their impressions with a far greater degree of accuracy than they can otherwise. It's a question of logic: if the people are served more relevant ads, publishers can deliver a better ROI for their clients and reduce wasted ad spend. Furthermore, LiveRail also helps deliver a better user experience, since people won't be annoyed at being inundated with unnecessary and irrelevant messages.
LiveRail has developed an advanced and sophisticated solution that puts all the necessary features anyone would need in one platform. The publisher has all the control, so they can dictate how they sell, to whom and at what price. And LiveRail's real-time analytics means that users will be able to extract super-valuable data that will give them a real insight into buyer behavior.