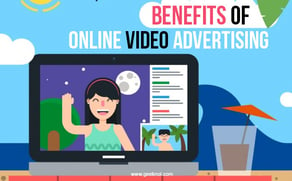 Capture the attention of your target audience through high-impact video advertising. Advertisers are able to build strong brand engagement by connecting with audiences anytime and anywhere by displaying video advertisements across the screens used by people in their everyday lives. Video advertising is a great way to engage your audience and give information they want.
Digital video is presenting a big opportunity for brands across the globe who want to interact with their audiences on a new level. Combined with content marketing and other forms of digital advertising, video provides a versatile way for brands to have their voices heard, and make themselves known in their industry.
According to the data, video advertising can be a highly efficient and effective option for brands around the globe. People tend to automatically ignore television advertisements, so if you want to make a visual impact on your audience, there's really no better option besides video advertising. What's more, videos itself have become a common activity on the web, with the mass majority of people on the internet watching online videos.
So how can you make the most of this medium for your own digital strategy?
Step 1: Create Compelling Content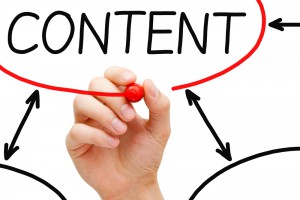 Content - like with most forms of online advertising - forms the heart of any successful advertising campaign. If you want your video to be successful, then it can't be just another commercial - instead it has to be an interesting and entertaining story of the value you can offer your customers. After all, regardless of whether they're browsing on their mobile, or on the web, it's easy for audiences to close down a window and completely ignore the message a brand sends. With that in mind, it's important to ensure that you don't make it easy for customers to ignore you.
The first step of creating compelling content is ensuring that you have a good understanding of your audience. For instance, ask yourself what kind of value an audience can take from your video, and which customers will care most about what you have to offer. A good place to start is by choosing demographic dimensions, such as geography, gender, and age, that all fit with your target market.
Step 2: Length Can Be Flexible - But Brief Is Best
Compared to the commercials you'll typically see on your television sets, online video advertisements can give marketers some freedom to tell the story of your product or business in greater depth. The web allows us more space to reveal and share information without making it too aggressive or "salesy". While it's important to make the most out of the time that you have to play with, that doesn't mean that you should be posting videos that are extremely long.
Usually, the best time-space stays between 90 and 120 seconds, but if the product or service you have is quite simple, then a minute or less should be enough. The aim of any online video should be to capture and keep your audiences' attention.
Step 3: Let Consumers See Themselves Using Your Product
One of the best ways to convince your audience that you're worth their money or investment, is by allowing them to imagine their own lives with the product available to them. Show them a video that lets them envision their experience with your product, and you may receive a more positive reaction. Of course, taking this step isn't simple - it means using a careful collection of language and images.
It's also important that you don't show your product as being capable of more than it is. Acting as though your product is the most amazing thing out there, then having no evidence to support those claims is the best way to diminish your brand.
Step 4: Be Clear with Your Language
Though the technical jargon and business lingo you use around the office might be natural to you - viewers are unlikely to receive it in the same way. Marketing people often accidentally use buzzwords and jargon when attempting to describe value - but these terms don't have any impact on the audience they're trying to appeal to.
Try to unpack acronyms and make use of clear concise language in your video - this is the best way to ensure that your customer understands what you have to offer, and what they could stand to gain from you.
Step 5: Know the Limitations of Video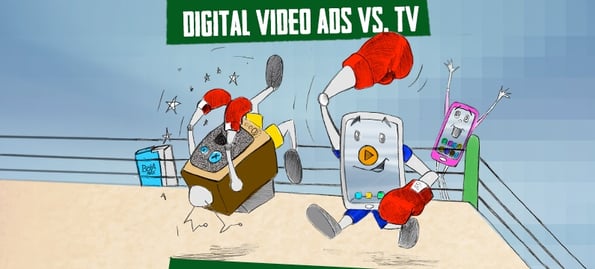 Remember, the effectiveness of a good video all depends on the value and quality of the product or service you are selling. One of the biggest mistakes marketers make when starting a video campaign is that they assume that the video will be able to answer questions and address issues that the product can't tackle alone.
Make the video you produce as smart and appealing as possible, but don't expect that it will succeed entirely based on high production values. If your video doesn't get a great response, it may not be because of the content itself, but the fact that your business still needs more work.
High-impact video advertising can help capture the attention of your target audience. By using impactful visuals and an interesting narrative, you can create a powerful advertisement that stands out from the rest. Have you tried using high-impact video advertising to reach new customers? What results did you see? Let us know!