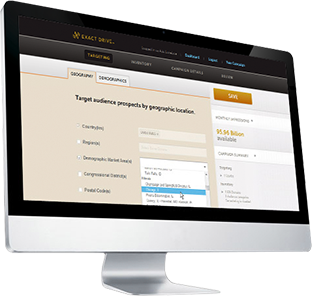 The online advertising industry is a fast moving beast that will not wait for assumed perfection to be made before release.
ExactDrive simplifies online advertising with strategic expertise and innovative insight you can't find anywhere else. ExactDrive's self-serve advertising platform coupled with offered managed campaign planning, management and optimization services deliver measurable value, empowering clients to find precisely targeted audiences and generate desired results.
Q: Please tell us a little bit about your company – what is ExactDrive all about?
ExactDrive Inc. offers a self-serve online advertising platform coupled with managed services. Difference-making online advertising campaigns require innovative strategy, leading technology, careful planning and insightful analysis. ExactDrive's self-serve advertising platform and managed services team provides all four, making it easier for you to generate the results you want most. Our ad platform delivers online advertising solutions that make it faster and easier to reach more people who are ready to embrace your brand.
Read More