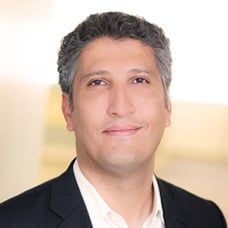 Founded in 2008, Tealium is the leader in enterprise tag management and digital data distribution platforms. Tealium gives marketers a comprehensive solution for managing their third-party digital marketing vendor tags, and then correlating the data those tags generate into a clean, actionable source. I recently had the opportunity to interview Ali Behnam, president of tag management and data distribution company Tealium.
TN: Tealium Tag management is a hot topic for digital marketers. What is it, and what is unique about Tealium's approach to tag management?
AB: Tag management is a solution that enables organizations to replace all of their digital marketing vendor "tags" - which are HTML/JavaScript page codes placed on web pages for the purpose of data collection - with a single tag.
Once implemented, marketers and non-developers can log into a web-based UI and manage their marketing tags without having to burden IT teams or go through lengthy development release cycles.
What's unique about Tealium's approach is that we make very advanced, enterprise-class functionality available to non-developers. This allows customers to leverage more functionality out of the solution than otherwise possible.
Another key differentiation is that we've always seen tag management as more than a system for managing tags. We see it more strategically as a way to distribute digital data to different digital marketing solutions. Our solution has been designed to address the data integration and distribution challenge more comprehensively than any other.
TN: What are the specific benefits of tag management and how can it help marketers increase their marketing performance?
AB: There are several. The more commonly known benefits are marketing agility and web site performance improvements, as well as benefits around increased marketing ROI. The first benefit is the gain in marketing agility. Users of tag management can make changes to their marketing tags and marketing campaigns faster than ever before. We just heard one of our Fortune 100 customers tell us that what used to take them 14 weeks is now achieved in one day.
The second benefit is focused on site performance improvements. One of our customers, Fingerhut.com noticed a 49 percent improvement in page performance on their checkout pages immediately after deploying Tealium. These types of improvements can translate into big lifts in conversion rates.
The third and most exciting benefit is the ability to achieve unified marketing in ways never before possible. Rather than having all your digital marketing solutions work in silo, you can create a marketing program where all solutions work in a unified and integrated fashion, regardless of whether or not they're from the same vendor. This in turn helps increase revenue, lower acquisition costs and improve ROI.
TN: Can you give me an example of how someone can achieve this unified marketing approach that you're referring to?
AB: In a typical site, you'll have a testing solution that's used to see which content works best, and a retargeting solution that lets you re-engage previous visitors to your site. Today these solutions work in silo. By unifying your efforts, you can now create a test that only runs for visitors coming back from a retargeting channel and another test that runs for others. This strategy lets you segment your visitors into different personas and target them more effectively.
TN: Can you share a big takeaway or trend that you observed in 2013?
AB: One of the biggest takeaways for me personally has been the maturity of the customer base. The folks at Forrester Consulting recently released a white paper on the evolution of tag management, and one of the questions they asked was about how people perceive a tag management system. 35 percent of respondents said they see tag management as a system for managing tags, while 65 percent see it as a system for improving the exchange of data. In the same survey, a whopping 94 percent said they see data integration as the next step in the evolution of tag management. This shows that the market is very mature when it comes to understanding the strategic value of tag management, but also that tag management has outgrown its name and is evolving into what Forrester calls a digital data distribution platform (D3P).
TN: Can you tell me more about D3P and your AudienceStream offering?
AB: AudienceStream is the D3P offering that we recently launched. The solution goes beyond what tag management systems can do. It starts with a rich source of correlated digital data that can be enriched and segmented, and then distributed in real-time to different solutions using any trigger. For example, you can create a lifetime value metric based on historical user behavior and trigger an email campaign as soon as the lifetime value exceeds a certain threshold.
Most exciting for me personally is the fact that you go beyond just analyzing data and start acting on data in real-time, as it happens. The solution has exceeded our wildest expectations with more than a dozen customers adopting it in less than three months.
TN: Looking to 2014, what are your top 3 predictions for the digital marketing industry?
AB: My top three 2014 predictions for the digital marketing industry fall in the areas of data, mobile marketing and tag management:
The year of "data activists" - Thanks to new technologies like D3Ps, 2014 will see the transition from "data analysts" to "data activists" as marketers place more focus on taking action on the data, as opposed to building more reports that no one takes action on.
Mobile marketing - People now spend more time on their mobile devices than they do on their computers. Yet mobile marketing really lags online marketing in terms of adoption and spend. I expect mobile marketing to grow significantly in 2014 as companies realize the benefits of being first-mover advantage in this channel.
Tag management becomes front and center - 2013 was a great year and we continue to see increasing growth every quarter. At the same time organizations are increasingly viewing tag management as the foundational layer of their digital marketing technology stack because a) it allows for simplified deployments of online solutions, b) creates a standardized data layer across all vendors and c) can be used to fuel unified marketing across existing digital marketing applications.
TN: What's in store for Tealium in 2014?
AB: We're starting the year with Digital Velocity, our global annual user conference held in San Diego. We already have a great lineup of presenters and I look forward to learning from all of our customers. In 2013 we've grown from about 70 to 150 employees and we expect the growth to continue in 2014.
Ali Behnam is co-founder and President of Tealium. An expert in web analytics and digital marketing, Behnam helped design and launch Tealium's enterprise tag management platform. He previously worked at WebSideStory (now Adobe Systems), overseeing all product management and product marketing for the company's enterprise-class products.
This article originally appeared on ClickZ within their Analyzing Customer Data section.