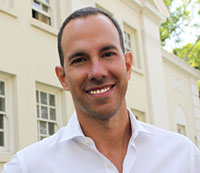 Oh, the fun of cash flow in the World of digital media. I recently had a conversation with FastPay's founder and CEO Jed Simon. FastPay is a tech-enabled finance platform that helps digital businesses with monthly revenue greater than $50,000 overcome the struggle of long, receivable cycles by providing specialized credit lines up to several million dollars. Jed began his career in the investment banking new media group at Morgan Stanley & Co. in New York providing IPO, debt finance, and merger and acquisitions advisory services prior to joining DreamWorks SKG in 1996.
Tim Nichols: What are some of the biggest challenges that digital media businesses face?
Jed Simon: Generally speaking, media businesses have two primary business challenges: attracting audiences and monetizing them.
Building great content or technology is usually the core competency of entrepreneurs. By doing that successfully, they often then have to deal with the lag between being able to monetize the result and actually collecting the funds; a victim of their own success. As we all know, if you don't have capital, you can't continue to grow your business and many times you are forced to do the exact opposite – downsize and cut back. This is a huge problem for digital media businesses who often find themselves in a cash-flow crunch despite having plenty of business.
TN: Why is cash flow such a problem for digital media and advertising businesses?
JS: Cash flow is a challenge because your expenses (i.e., media buys, payroll, subcontractors, hosting costs) need to get paid immediately, but advertisers and other revenue sources typically pay in net 60 to net 120-day terms, creating an inherent funding requirement. Not surprisingly, the more successful a business becomes, the greater its cash needs.
Unfortunately, it's extremely difficult to obtain a small business loan (below $10 million). With consolidation in the banking industry and increased regulation, there simply aren't community banks out there willing to take the time to develop long-term personal relationships and take chances on local businesses. Add in the fact that technology businesses are (1) more difficult to understand and underwrite versus brick-and-mortar businesses, (2) don't have long track records of positive net income, and (3) don't have traditional "collateral" such as physical inventory or real estate – makes it almost impossible to get a loan.
TN: How does FastPay help solve this problem?
JS: FastPay accelerates payments due from advertisers in a frictionless, elegant, and transparent way. We empower entrepreneurs by providing lines of credit from $100,000 up to over $5 million to growing and dynamic technology companies. The entire process from application to funding takes only a few days. It's a low commitment – use us when you need to and you aren't punished with fees or hidden costs when you don't. We understand technology and ad-tech businesses and we aspire to be the Amazon Web Services of finance, not Bank of America. Simply stated, for businesses that work with advertisers, agencies, or brands, we're an ideal growth partner.
TN: Is there any particular time of year that is worse for digital businesses?
JS: Q4 tends to be the busiest time for digital businesses. Advertisers want to capture the holiday consumer spending and ad agencies want to be sure to unload their full media budgets. For that reason, Q4 is traditionally the time period where digital businesses have the most money outstanding and need the most help with their cash flow. This year's election also added in an even bigger surge in online advertising spend, which definitely impacted our customers.
TN: What are the options for digital businesses looking for capital?
JS: Historically, digital businesses really only had equity as a funding option. Whether from seed investors, angels, or venture capital firms, equity has been the prevailing form of capital for startups. While equity can be critical to build a minimum viable product, using equity for growth capital, particularly in media businesses isn't always the optimal form of capital. Equity is highly dilutive to ownership and comes with board representation and blocking rights. If debt is available, it's always worth considering and quite often the best route to take.
TN: What are the advantages of using FastPay as opposed to other lending options?
JS: At the end of the day, entrepreneurs need to focus on their product and customers. They work in a dynamic sales environment and media businesses tend to scale quickly. The advantages of FastPay are the speed at which we operate (takes a few days, not several months), our deep sector expertise (we understand the terms: CPM, CPL, CPA, DMP, DSP, SSP, and OMG!), the completely transparent pricing, scalability (we approve line increases routinely in the same day), and flexibility (you can stop anytime with no termination fees).
TN: What trends do you see approaching in 2013 from a finance perspective in the digital media/advertising space?
JS: This year saw a marked increase in programmatic buying and the accompanying downward drift of CPMs as the market was flooded with increased social and mobile inventory. The fissure between premium and RTB will continue to widen in 2013, however, brands and marketers will seek local, cross-channel, and high-engagement and will pay top dollar for it. Brands will continue to pay their bills slowly more than ever. Why? Because they can!
Article was original published by Tim Nichols on December 5th, 2012 at http://www.clickz.com/clickz/column/2229851/overcoming-the-challenges-that-digital-media-businesses-face