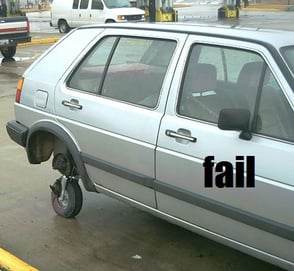 It's impossible to ignore the fact that the world is constantly shifting and growing faster than ever before. We have more digital advancements today than we could have imagined only a couple of decades ago and technology is a vital part of staying afloat within just about any competitive industry.
Every day, more people consume larger amounts of digital content - whether it's on their mobile phones, desktop computers, laptops at work, or tablets. Any company that hasn't adjusted its advertising strategy to include a comprehensive online advertising campaign needs to start making changes - fast.
Studies have shown that consumers today use social media and mobile Internet research to conduct price comparisons and discover information about products before they make final purchasing decisions. With the right online advertising, you can build customer relations and develop your prospects through low-cost, regular, and easy communication. The online world is the future of advertising, and digital media may soon replace traditional concepts altogether, however, just like any advertising effort - your campaign is bound to fail unless you know which mistakes to avoid. Following are the top five reasons that cause online advertising campaigns to stumble.
1. Your Strategy Is Boring
It may seem safer to opt for an advertising campaign that has been tried and used before, but it's certainly not interesting for your customers. A plain, boring, or repetitive advertising campaign is easy for readers to forget, and useless when it comes to making a good first impression. The truth is that establishing your presence online in the right way may mean checking out some new and unusual ways to advertise.
Even if you spend millions of dollars every year on an advertising campaign, if you're not creative with your choices, then you could find that all you're doing is wasting money. Try some out-of-the-box thinking the next time you try to come up with a new online marketing strategy. Even if it doesn't get you the response you were hoping for, the chances are that you'll at least be memorable.
2. You Haven't Put the Customer First
One of the biggest advertising mistakes that businesses make is that they get so caught up in showing off their fantastic product, amazing customer service, and wonderful people, that they forget their company shouldn't actually be the primary focus in the ad. At the end of the day, your customer does want to know that you're a company or brand that they can put their trust in, but they want this information to be given to them in a way that outlines exactly how they benefit from your service, product, or idea. Putting your customer first is a great way to show them that you have your priorities straight.
3. You've Neglected Social Media
Social media may not be the be-all and end-all of successful advertising, but it is an important factor to consider if you want to make sure you're optimizing your online advertising efforts. Extending your online reach into social media channels can help you to attract new customers, build the relationships that you already have with previous customers, and establish your brand identity. Without a social presence, your online campaign can quickly become empty and one-sided, and if you end up becoming too introverted, then you're going to end up giving off a pretty poor impression of your company.
Start off by simply having your brand reach out to customers once in a while with status updates and blog posts. Share things in your social media channels that aren't just about your business - but refer to the things that your followers are likely to find helpful or interesting.
4. You've Set Ridiculous Expectations
Digital marketing agencies constantly have companies coming to them of different sizes, shapes, and budgets - yet despite the fact that every business is different, the expectation will always be the same - immediate incredible results. If you head into your online advertising strategy expecting to see amazing outcomes within a day or two of your first advertisement, then you're just setting yourself up for disappointment. The fact is that whether you like it or not, digital campaigns take effort and time to be optimized, developed, and improved to a level where you'll be seeing the results you want to achieve.
5. You Refuse To Change With The Times
Sometimes, a company will come across an advertising technique that they feel works perfectly for them - then they'll cling to that concept until they've suffocated everything profitable and useful out of it. The world of online marketing is in a constant state of evolution and fluctuation. If you're not willing to try out new ideas, test new concepts, and play around with the possibilities of what your brand might be able to achieve, then the chances are you're going to be left in the dust while your competitors steal away your potential customers.