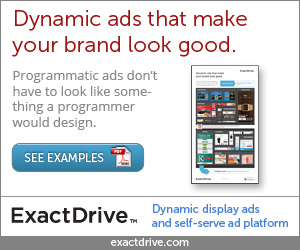 Display ads need to captivate consumers with compelling creative and dynamic messaging. But creating a fresh and engaging ad takes precious time and effort. Until recently, high quality ad creation was challenging for marketers, (particularly in small businesses) but all that has changed with the advent of dynamic ads.
Dynamic ads in a nutshell
Dynamic ads are unique in that they adapt themselves to the person seeing them. Each ad is personalized based on criteria such as the viewer's product interests, location, or demographic, and then served in real-time, with a relevant product, offer, or message.
The idea is that by being personalized to the viewer, dynamic ads will attract more engagement than standard, generic ads. Not only that, but by sending each person directly to the web page that's most relevant to them, dynamic ads reduce clicks in the conversion path, which can ultimately boost conversion rates. However, it is also important to not overly personalize your dynamic ads to the point where the viewer is creeped out.

There are various ways you can use dynamic ads to convert users. Here's a few:
1. Dynamic Retargeting Ads
Dynamic retargeting shows site visitors tailored ads that feature the products they have previously viewed on your website, and related products they might be interested in. Disclosure: ExactDrive's preferred partner for dynamic display ad creation is CannedBanners.
Example: jetBlue customized ads based on where and when people were looking to fly, so someone browsing flights from Richmond, VA to Boston, MA would see a special offer on business class tickets on the exact day they were looking to fly.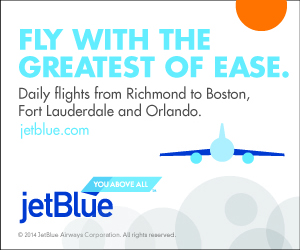 2.

Product Listing Ads (PLA)
Product Listing Ads allow you to include such things as an image, title, price, product rating promotional message, and your business name inside your ad, without the need to create unique ads for each product that you sell. Product Listing Ads show a set of relevant products for a given search. The ads appear in their own box on Google Search (separate from text ads). They also appear on Google search partner websites that display and link to products for sale, and on Google Shopping.
Example: Here's what Product Listing Ad search results might look like after a Google search for "running shoes":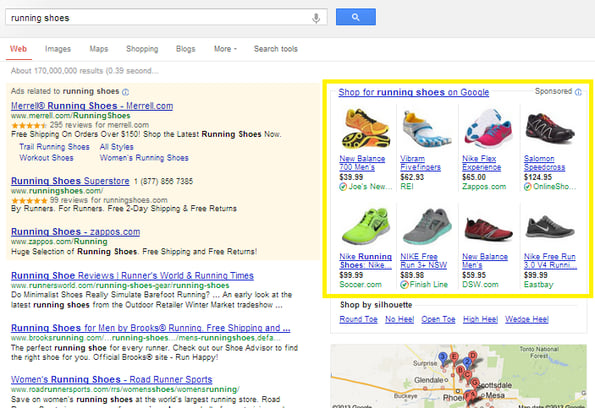 3.

Countdown Ad Customizers
The Countdown Ad Customizer is a function that includes specific parameters that you can insert into your ad copy. By using it, you can dynamically count down to a specific date & time for an event. The text changes are all tracked within one consistent ad, making it easy for marketers to review performance trends. The function also removes the need to schedule multiple hourly countdown ad creatives using automated rules.
Example: Ad customizers work well for businesses running a one-off activity, or time limited offer, such as this ad for a reduced price LCD TV.