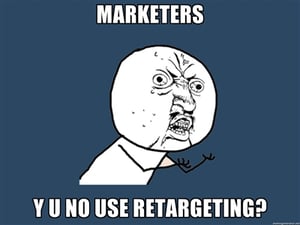 Retargeting can be an effective way to increase conversions among online customers, but many marketers aren't using the strategy to its full potential.
Many of us are shadowed around the Web by our favorite (or not-so-favorite) companies. You'll be flicking through your friend's Facebook photos, and an ad will pop up for the dress you were checking out the other day. This isn't coincidental – it's retargeting in action.
Retargeting is a hot topic in the online advertising space, as it gives marketers a chance to get their product in front of indecisive customers, or "window shoppers," with attractive, tailored ads that relate to an experience they had previously on your site. Basically, you get another chance to close the deal.
Despite the fact that retargeting has become an established part of the digital marketing lexicon, many marketers are still unfamiliar with what it is and how it should be used. So let's look at how to do retargeting "right."
What Is Retargeting?
The simplest form of retargeting is placing cookies on the browsers of visitors to your website. These cookies follow shoppers on their journey around your site and store the information to be used in targeted ads later. If they happen to land on any of your display network partners' sites, you can serve them with ads based on their browsing history.
Dynamic Retargeting
Many companies will "cookie" anyone who visits their website and serve them with generic, branded ads. But by combining retargeting with your product feeds, you can take your retargeting a step further and create dynamic ads on the fly. These ads can be used to better target customers based on the actions they perform on your site.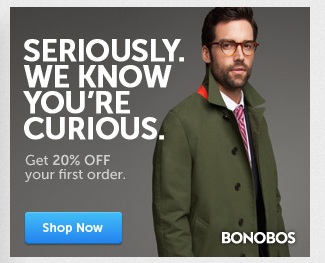 Dynamic retargeting allows you to provide prospective customers with incentives that will increase the likelihood of them returning to your site and making a purchase. For example, if a customer abandoned their shopping cart on the checkout page, maybe they had reservations about shipping costs. If this is the case, your dynamic ad could include a coupon for free shipping. In a way, dynamic retargeting enables you to create customized ad campaigns for each site visitor.
Don't Go Overboard
While it's easy to get excited about the prospect of increasing conversions, it's important that you set limits so you don't start annoying your customers. Just as you don't like being bombarded by ads while shopping online, nor do your customers. Be sure to set parameters around how many ads you serve and how long those ads follow your customers for after they've left your site, and don't go beyond that.
Done right, dynamic retargeting can be a very effective marketing tool. You're engaging customers who are already familiar with your brand rather than taking a chance on those who may have zero interest. If you do your homework and create campaigns that make sense, you could increase your conversion rate substantially.
"Doing Retargeting The Right Way" was originally published on ClickZ.com