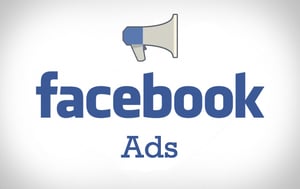 One of the many reasons why businesses have begun to use Facebook as a method of promoting their brand, is the fact that it has so many useful advertising features. Facebook advertisements give businesses a fantastic opportunity to develop and deliver customizable and budget-friendly promotional campaigns targeted specifically for a certain demographic.
Although it may not be as popular as Google AdWords right now, the truth is that Facebook advertising offers a number of unique features that can be incredibly useful for marketing purposes, and the development of brand awareness. After all, Facebook is by far one of the most popular websites on the internet, with an average monthly income of around 1.39 billion active users. Failing to reach out to such a wide audience could be a huge mistake for your business.
The following discusses some of the biggest benefits of Facebook advertising - and why you should get started today.
1. Facebook's Targeting Options Are Incredible

Unlike traditional Google AdWords options, you can actually target your Facebook advertisements according to the demographics and interests of your users - rather than simply targeting according to what they're searching for. Because of this, the refinements that are available to you when you set up audience targeting can be really impressive. For example, with Facebook advertising, you can:
Target users based on expressed interests - such as "business", "advertising", or "marketing". You can even specialize that section even further by targeting "small business owners".
Target specific genders and people - if you run an online dating site, you can set up your advertisements to target single males or females and have separate ads for different gender preferences.
Target people specifically in your local area - if you run a business that it is mostly local, you can use Facebook to target customers in your chosen geographical region - regardless of whether it's a city, country, or village.
2. Facebook Allows You To Spend As Little As You Like And Still Get Results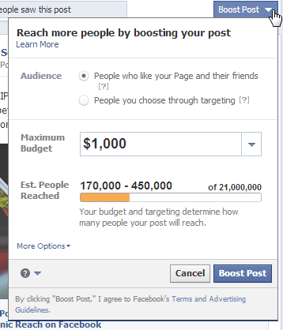 The minimum spend for Facebook advertising is somewhere around $1 a day. Even if your budget is actually this small (which isn't the case for most businesses), you can still reach thousands of people so long as you keep your targeting criteria as specific as possible. On the other hand, if you had that amount of cash to spend in Google AdWords, you'd be lucky to end up with one click a day. With multiple bid opportunities available, you can choose whatever structure is most appropriate to your campaign objectives. For example:
Cost per mille (CPM) - this means that you bid per 1000 impressions.
Optimized CPM - this means that you bid per 1000 impressions, but Facebook shows your ad actively to the people most likely to take action.

CPC

(Cost per click)

- this means you pay a small amount for each click you get through to your actual website.

CPA (Cost per action) - this bid type is often best for companies who are looking for users to take an action when they see your ad - such as liking a page.
3. Facebook Enhances Customer Loyalty
Today, countless businesses have begun to develop Facebook fan pages that their users can join. These pages give companies the opportunity to interact directly with customers so as to build brand image and loyalty. At the same time, the Facebook platform offers users heightened opportunities for audience engagement. Facebook users can visit the website not only for the purpose of consuming information, but also to create more information in the form of comments and testimonials, resulting in a higher retention rate.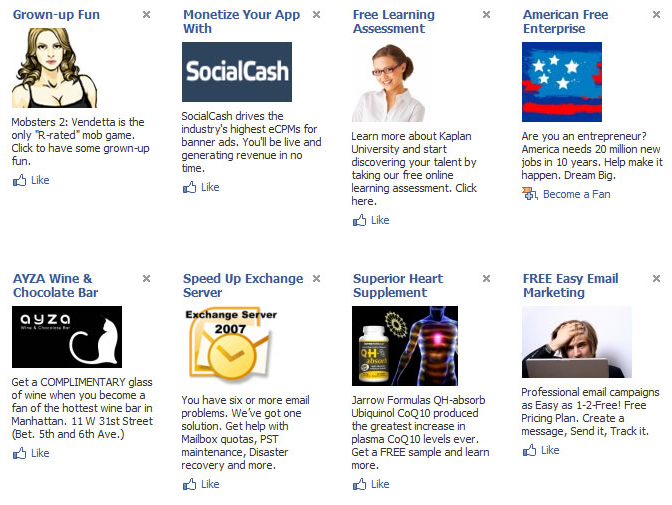 Facebook Ads even run alongside a "Like" button, which can increase the effectiveness of your marketing campaign significantly when clicked by a user. Viewers can also make the decision to close down an ad, and provide a reason for that - such as the belief that the ad isn't relevant - giving you an insight into why your campaign may not be achieving the best levels of success.
4. Facebook Tracks Performance And ROI
Finally, no matter what you're spending on Facebook advertising, the most important thing to know is exactly what you're getting for your money. While social media is a powerful, and often inexpensive way to improve business performance, it can sometimes be difficult to measure ROI for the resources and time you invest into a campaign. However, from the Facebook Adverts Manager section, you can track a wide range of performance metrics intended to help you measure ROI and gauge performance. For example, you can see numbers like:
The amount of times your ad was shown

The number of actions or clicks people took

The cost per click, cost per like, and cost per conversion based on your specific goals
The many advertising features that it can provide for a business means that Facebook is often considered by marketers to be a powerful tool - giving your brand the chance to enhance awareness across the globe.