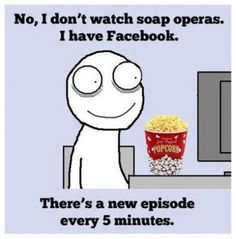 No matter how you feel about the prospect of using social media advertising in your current campaign, it's impossible to ignore the fact that Facebook advertising can be an effective way of delivering more actionable traffic towards your website, through the use of specifically targeted media. On average, Facebook has a significantly larger amount of data contained about each of the people who use it than sources such as AdWords or Twitter. Alongside knowing where your target market lives, Facebook also knows how old they are, who their friends are, and what they're interested in.
If you're already using a Facebook Promotional Campaign as part of your advertising strategy, and you're not getting the results that you've been hoping for, then there are some methods you could use to boost your campaign and hopefully re-direct your efforts towards the right results. Here are five steps to improving your Facebook Advertising Campaign.
1. Make Sure You're Working towards the Right End Goal
One of the most common problems advertisers have with Facebook Advertising Campaigns is becoming overly-excited by the prospect, and therefore losing focus on their primary goal. Facebook advertising can provide a number of options for advertising, from building your audience, to chasing more conversions towards your website. Make sure that you sit down and determine what you want to achieve before you pick the campaign that's right for you. Until you understand exactly what you're hoping to get out of the money that you are going to spend, there's not much point in getting started in the first place, as you won't be able to measure your success.
2. Optimize Your Targeting Efforts
When it comes to Facebook advertising, there are plenty of targeting options available for you to choose from. Sometimes, you can fall short when you attempt to target too many different audiences, whereas other people struggle by attempting to reach out to too few. If your campaign isn't delivering amazing results, try to review your targeting strategy, and make sure that the gender/age restrictions in place help to deliver the target market most important to you. Don't forget to consider behavior settings and interests too, to ensure that you're reaching out to people who are most likely to buy your product or business.
3. Be More Creative
Sometimes, the fact that your Facebook Advertising campaign isn't working as well as you had hoped could be a sign that you simply haven't thought far enough outside of the box with your strategies. In other circumstances, it may be that the smallest adjustment will make a huge difference in the way that your customers perceive and react to your campaign. Try tweaking the wording of your message, or changing your call to action, or simply add a few more images into the mix if you think that could prompt people to show more interest in your website. When it comes to social media advertising, color images are often more effective than monochrome solutions, and short but sweet messages have the best impact when compared to longer, drawn-out status messages.
4. Use t

he

Conversion Pixel
Although a lot of businesses are constantly learning more about the different ways that they can advertise online, many professionals still do not understand how conversion tracking works. Conversion tracking allows you to figure out exactly what is working in your advertising campaign, so that you can plan a continuous effort to deliver ever-improving results. By using the Facebook conversion pixel, you can not only see what aspects of your campaign are working best for you, but you can also ensure that you're adjusting the system to deliver the best possible adverts for your needs.
5. Try Adjusting Your Message
If you've tried every other possible solution and your Facebook advertising campaign still isn't working as it should be, then you may have to try something completely different. Like most things in life, when it comes to digital marketing, you might find that your first attempt at Facebook advertising doesn't work perfectly the first time around. If you're new to the platform, it can take a while for you to figure out exactly what is going to deliver the best results and ensure that things get moving. Your creatives may simply not be grabbing the attention of the right audience, or your landing page may not be converting. However, with a combination of Facebook data and Google analytics, you should be able to examine your traffic and adjust your message to fix the problem.