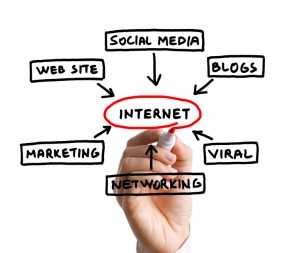 Today, marketers have access to an avenue for accessing new potential customers unlike anything we've ever seen before. The Internet is an incredible way to establish brand presence, reach out to your target market, and create a relationship with consumers that develops brand loyalty, and could potentially turn your company into a household name. Faster than ever before, the online world can help a business to determine whether their new services, products, or ideas will be a phenomenon, or a flop.
However, just like any other marketing tool, the only way that you can get the most out of the Internet today, is by having the right strategy. Failing to use the web at its optimum level could mean that you miss out on vital conversions, profits, and future opportunities for your company. If your initial digital media planning strategy hasn't gone completely according to plan, or delivered the results that you think your business deserves, you might need to retool and restart. Here are some steps to consider on your journey to a truly successful Internet presence and 4 key steps to fine-tuning your digital media strategy.
1. Establish Yourself In The Right Market Segment
If you want your brand name to come to mind whenever a customer within a particular market searches for a solution to a particular problem, then you need to be sure that your service or product is adequately present within that market. To put it a different way, the best way to get people to buy a product within a grocery store is to make the packaging as appealing as possible, then place the item directly on the shelf at eye-level, with competing products in the same niche, or industry. Online, you want to be found within the right industry, under the right keywords, and at the right level on the shelf - the top of the search results. This means building a website that is search engine optimized in every possible way, and ensuring that your brand name, or company shows up whenever someone searches for something related to your specific industry. Often, you'll need to think about site analytics, search marketing, and placing sales-driven contextual ads for this step to be a success.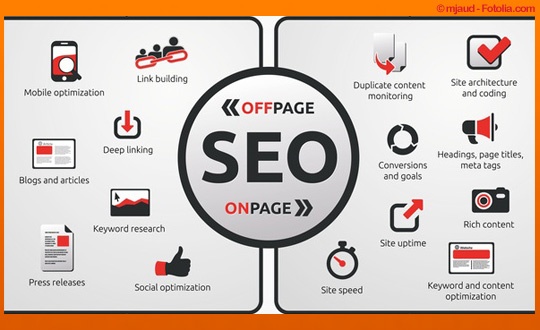 2. Show Your Customer What Makes Your Company Special
Once you're sure that you're showing up in all of the right places, you need to give your customer a reason to buy your product - rather than opting for one of your competitors. When creating a banner ad, or visual advertisement, make sure that you outline how your product will benefit the consumer, and point out what makes you special in comparison to the other entities within your industry. This doesn't necessarily mean filling a banner with text about how amazing your product or service is - it just means finding the right words to express the features and benefits of your product in a clear, and concise manner. Don't forget to optimize for conversion by advertising special offers, incentives, and bonuses for your potential customer to take advantage of at the same time.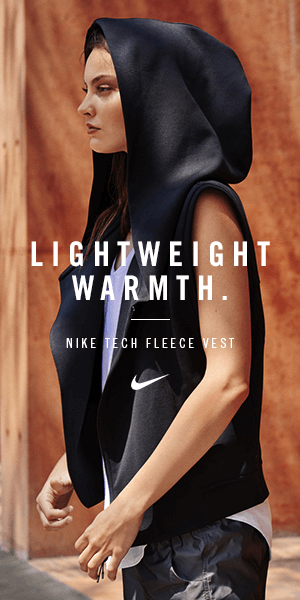 3. Don't be Confusing
After the first seed of interest has been planted within your customer, you'll need to nourish it until it grows into a profitable conversion for your company. Often, this means eliminating confusion and problems through site optimization and usability testing. According to AdPushup using the right testing and targeting methods can increase your rates of conversion by as much as 300%.
Go through your advertisements, and website media and make sure that the placement of buttons are easy to understand, and that your verbiage is simple for users to follow. Remember to test every change you make and compare them to previous versions of the media that you have used, so that you can ensure that you're consistently improving your marketing techniques, and luring in more customers.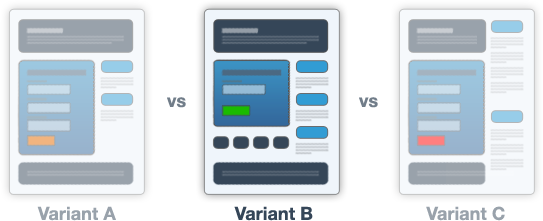 4. Craft an Experience For Your Customers
Finally, retooling your media strategy should be all about getting to know your target market or intended audience and improving their experience of your service or product. Learning what drives people to purchase your product can be essential to crafting a truly immersive experience for your customer that permeates through all of the media you use - from your website, to your online advertisements, television ads, PPC campaigns, and social media. Your experience should be measurable and consistent, so that it is associated with your brand, and no-one else.
Obviously, this step may be the most complex one, as it involves considering all aspects of your company, both external and internal. However, if you want to achieve ultimate media success, you need to be sure that you're doing more than simply marketing a product - you need to market your brand. The more you develop the experience your customer has with your service or product, the more you will establish loyalty between your customer and your brand, leading to an advertising strategy that you can tweak and improve over the years - while still maintaining the same driving essence.