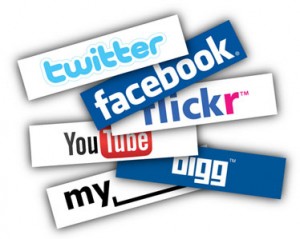 Social media advertising is an exciting marketing platform, now more than ever. The medium is constantly in development and 2013 saw massive changes and growth, with new features, targeting options, and channels to explore. But 2014 is proving to be even bigger.
Twitter

Twitter had a big year in 2013. Perhaps most importantly, Twitter filed for and successfully completed their IPO (Initial Public Offering) and floated on the New York Stock Exchange.
Throughout 2013 and leading up to the IPO Twitter successfully overhauled the advertising interface and targeting functionality, launched TV ad targeting and created the impressive Lead Generation Cards. Now we have Tailored Audiences (remarketing) and a true 'broad match' for keyword targeting.
Now that Twitter is beholden to shareholders, ad revenue is more important than ever. So expect more and more development in the advertising platform throughout the second half of 2014.
Additional reading:
Facebook

Video has a big impact on branding and purchasing decisions. And now that the World's eyes are shifting from TV screens, to tablets and smartphones, video advertising needs to evolve. Facebook could have made it easy for advertisers to port their TV commercials or promos onto its advertising platform, but instead it introduced a fresh video ad format, designed to minimize disruption to the user experience. Great for the user, not so great for advertisers.
But Facebook knows that if it's going to grow to reach its full potential, advertising had to be subtle and it has to fit in. It mostly relegated ads to small boxes on its right hand column. But the ad channel is in development, and video could play a bigger role in Facebook ads towards the end of this year. Watch this space.
Additional reading:
Google+
At the moment, Google+ is free from ads and this is a real draw for its users.
But although there isn't an actual ad channel on Google+ (which pleases a lot of people) Google launched +Post Ads a while back. This allows brands to take quality Google+ posts and advertise them across the Google Display Network. The network lets you place ads on a variety of news sites, blogs and other niche sites across the Internet to reach more potential customers.
Could this be a step toward a larger advertising platform built around Google+?
Other social media sites are also getting in on the act and Pinterest and Instagram are both experimenting with advertising platforms. And to add more confusion into the mix, new social media sites seem to pop up all of the time.
So is social media advertising an advertiser's dream, or a nightmare? On the plus side, there's a variety of channels that cater to unique targets and demographics. On the other hand, there's the issue of fragmentation - for every new social network and ad platform you get different ad unit rules (sizes, editorial policies, etc). As social media continues to grow and more networks take root in 2014, the role of an advertiser will become more and more complicated. Time to call in the experts.