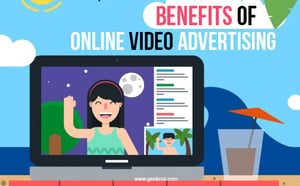 When you think about advertising using videos your mind might immediately jump to those cringe-worthy and often hilarious car insurance ads with the talking animals. But video advertising doesn't have to be cheesy or gimmicky, it can be a very effective way to reach and connect with potential customers. In fact, according to eMarketer, spending on video advertising is expected to grow by 30% this year, reaching $4.1 billion in the US alone. The best part is that online video advertising doesn't just reach a global audience, it also has the potential to target very specific groups of people - depending on what you want to advertise and who you think might be looking for it.
Video advertising is an effective way for brands to interact with their audiences in a more personal way than traditional advertisements do. Videos can be interactive and it's easier for companies to gain consumers. It can be used to build brand awareness, drive engagement, increase sales and leads, and more. But with so many different types of video advertising available, it can be difficult to know which type is right for your business.
Video advertising is a powerful way for companies to gain consumer trust through video content due to the humanizing element of seeing the face of your favorite actor or spokesperson. Because of this, video marketing is becoming increasingly popular for businesses looking to expand their video advertising reach. In this blog post, we'll take a look at the different types of video advertising and discuss the benefits of each.
The benefits of video advertising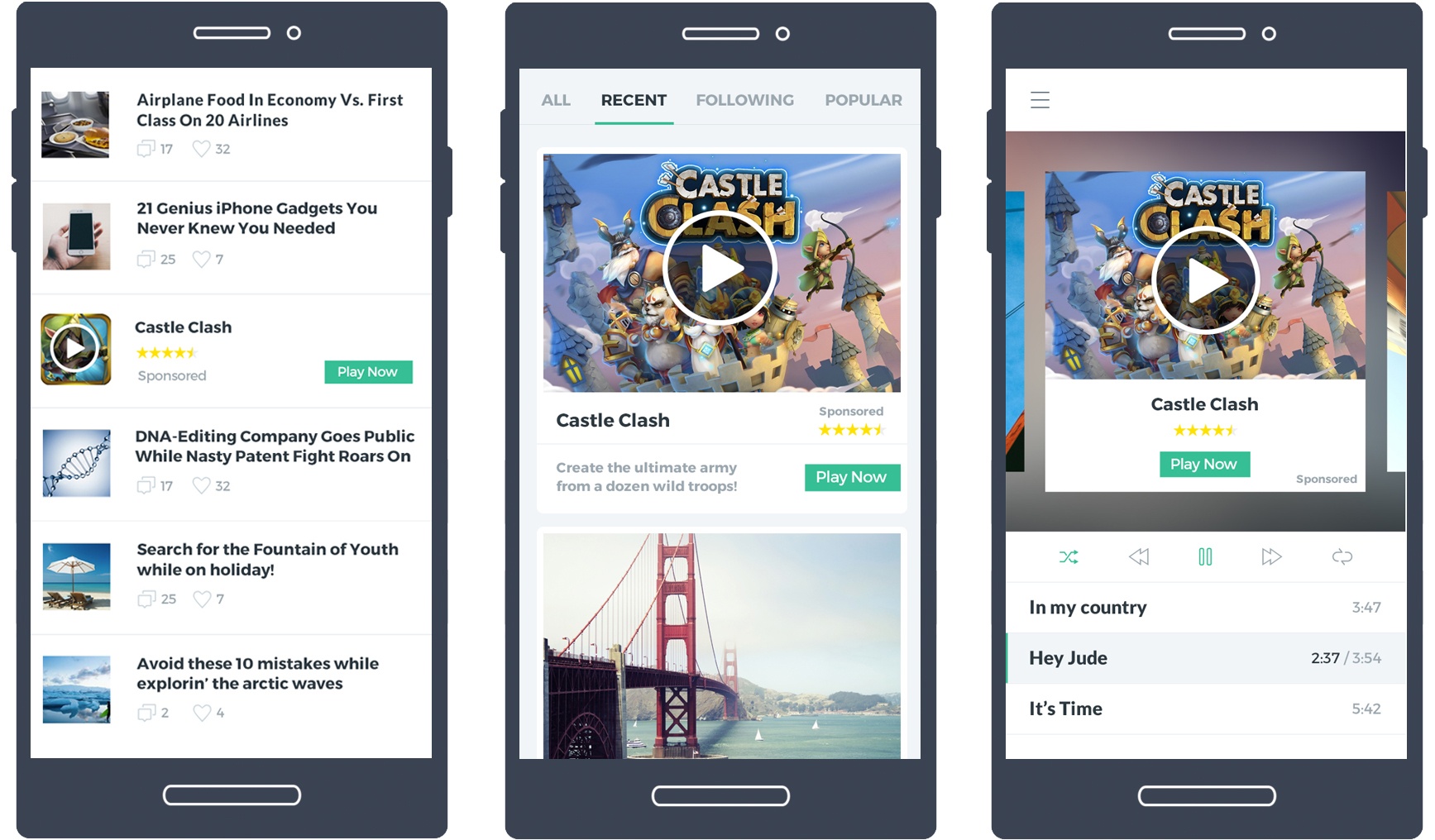 Studies show that video advertising has high recall rates with consumers; 65% of users who view an explainer video about a product remember details about the product afterward compared to just 10% for traditional print ads. This makes videos more effective than text, images, or even other forms of video. Digital video advertising is one of the most trusted and effective forms of digital media advertising.
When done correctly, video advertising can also help to build brand trust. In a world where people are bombarded with advertising messages from all angles, it can be difficult for brands to stand out and be trusted. But by using videos that provide value or are entertaining, brands can start to form relationships with potential customers that go beyond just a one-time purchase.
Video advertising is also very effective at generating leads. In fact, studies show that video ads are five times more effective than traditional text-based ads at getting users to click through to a website. And once they're on the website, viewers are more likely to convert into customers. This makes video advertising a very powerful tool for businesses of all sizes.
Video marketing is a form of online video-based content that can engage on multiple levels, beyond passive video viewers. When video marketing is used properly it builds trust and leads to increased brand awareness. Video ads are usually placed in the beginning before the video starts, but they can also be placed on websites or banners on different sites as well.
The great thing about video advertising is that it can be used in a number of different ways to reach your target market, which we outline below. The important thing is to make sure the video is relevant to your target audience and provides some value beyond just pitching your product or service.
Main types of video advertising
Pre-roll video advertising is a video that plays before the desired video content. It's a great way to introduce your brand to viewers who may not be familiar with it.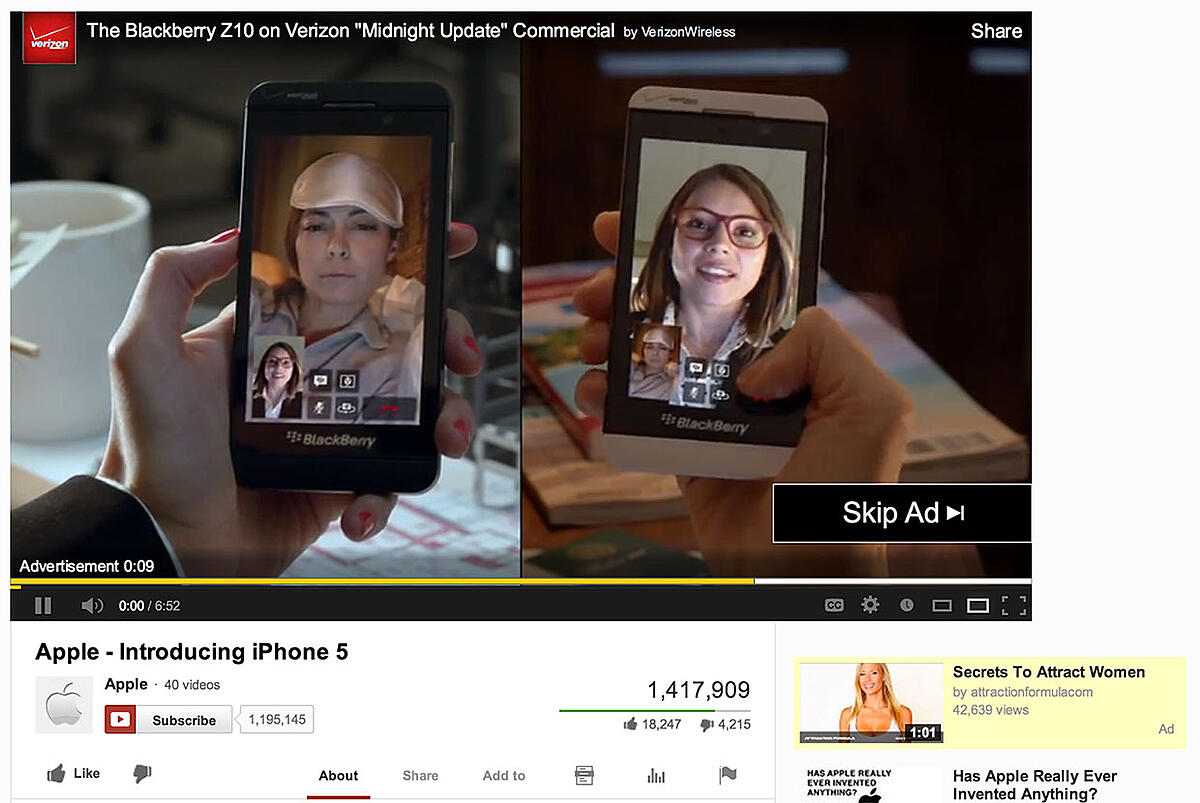 Post-roll video advertising is a video that plays after the desired video content. This type of advertising can be used to reinforce your brand or product message.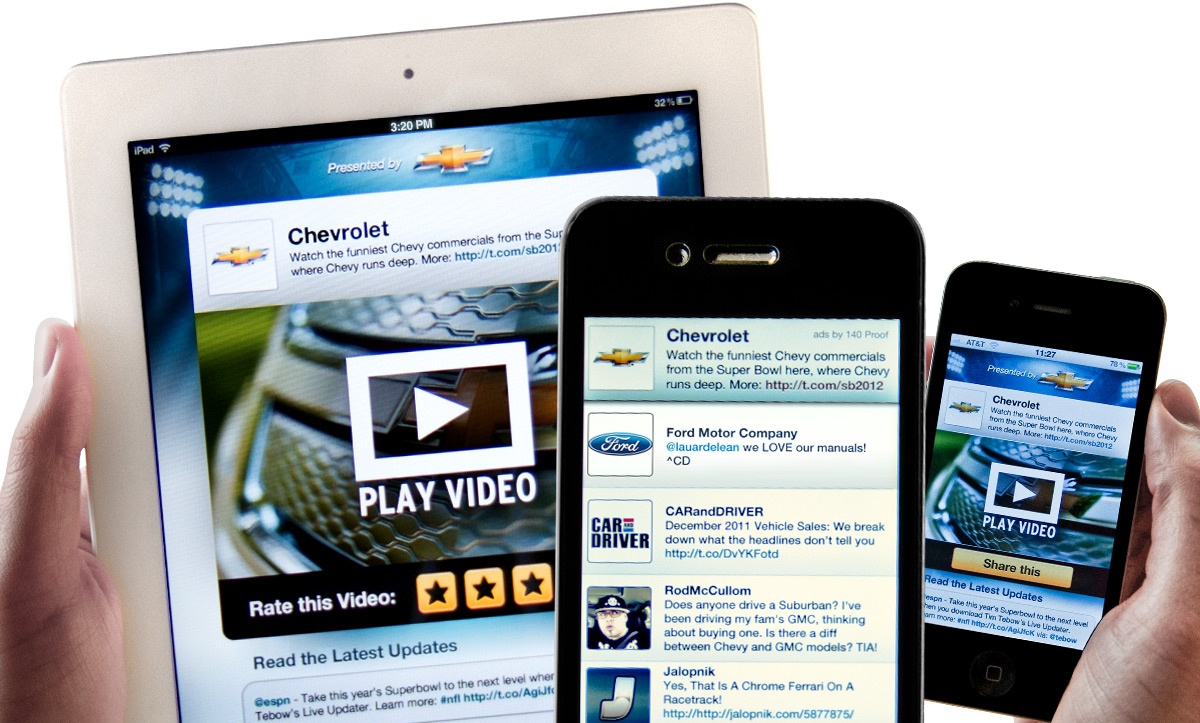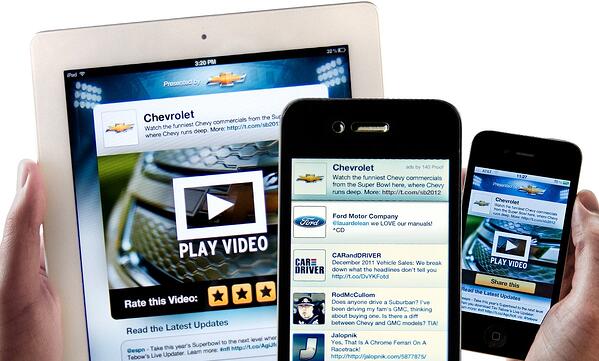 Overlay video advertising is a transparent video that appears on top of the desired video content.
Embedded video advertising is video ads that appear before, during, or after video content on other sites like YouTube.
Instream video advertising - video ads embedded within free online videos from social media sites and streaming services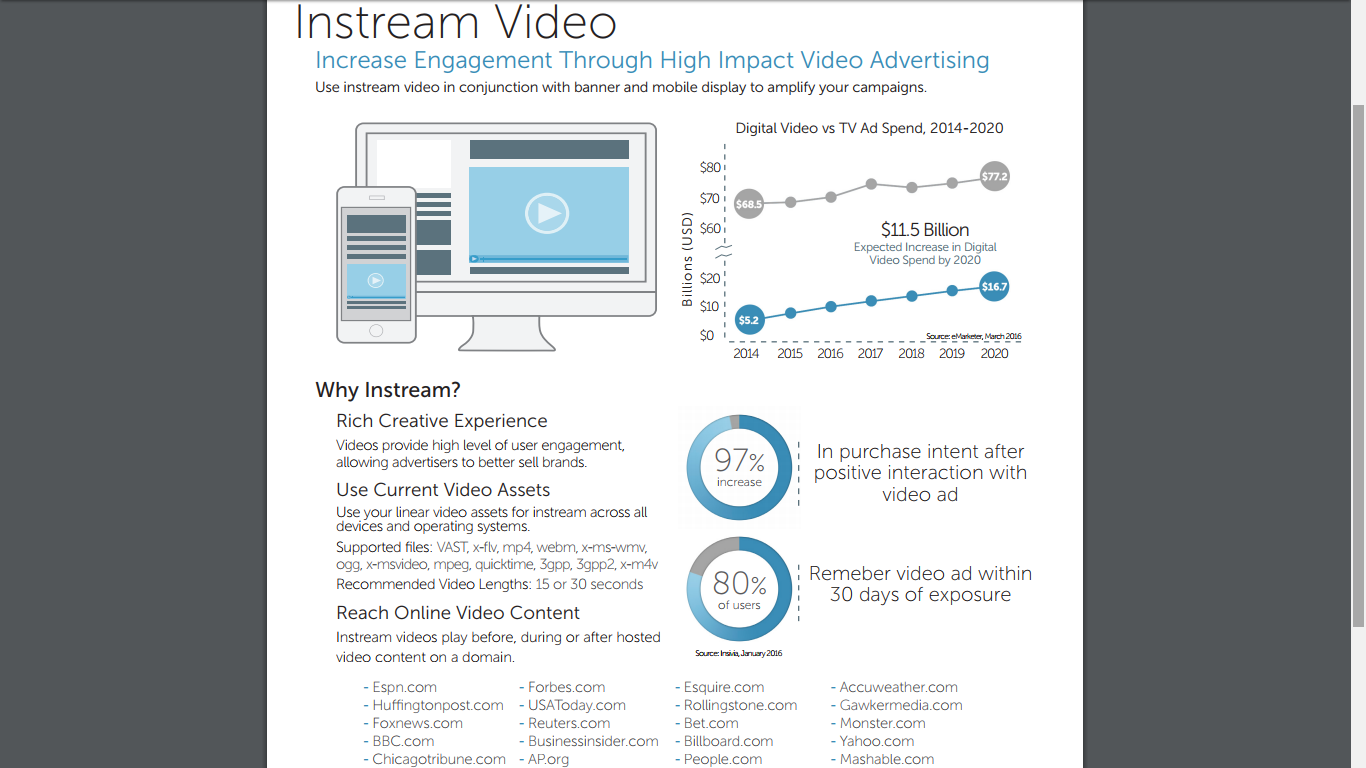 Outstream video advertising is video ads served to consumers via branded online video players on websites outside of a company's control across social networks and publishers' properties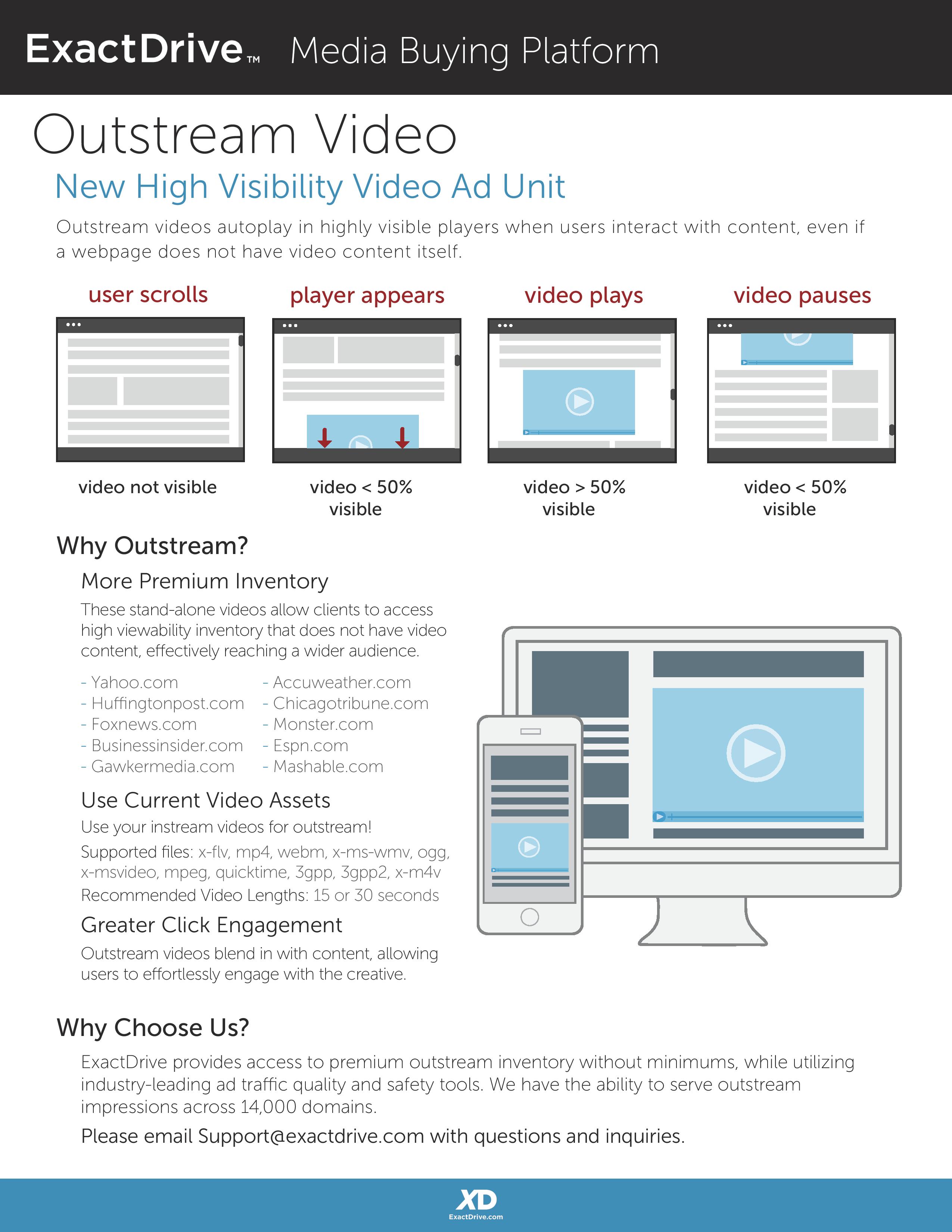 Social Media video advertising is embedded video ads that show up in sidebars and other areas on social media posts such as Twitter and Facebook.
Video advertising is trusted
Video marketing is one of the most trusted forms of digital media today- studies show that video has high recall rates with consumers, which makes them more effective than text or images alone. Businesses looking to expand their reach can choose from several main types of video advertising including pre-roll, post-roll, overlay, embedded, in-stream, out-stream, and social media ads. The different types are very powerful tools when used properly but it's important to do research beforehand so that you know which type best fits into your digital media buying strategy.
Video advertising is a great strategy to make your brand stand out. The benefits of video ads are that they provide the opportunity for increased viewability and engagement, which in turn drives more revenue. If you'd like help figuring out how to use this powerful medium effectively, contact us. We would be happy to discuss ways we can get you started with video marketing or improve your current campaign!