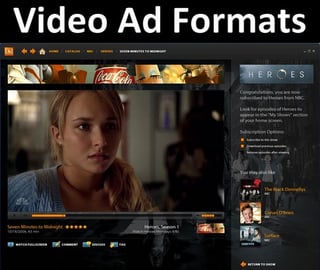 The world of online video advertising seems to be in a constant state of expansion. For people who still feel unsure or uncertain about the kind of video content that they need to create a positive impression with their audience, it's worth noting that there are several different video advertising solutions available out there - from in-page video advertisements that appear during a blog-post, to linear video ads and more.
Following, we'll cover some of the most common types of video advertising you have to choose from, so that you can make a more informed decision the next time you upgrade your marketing efforts.
In-Stream Video Ads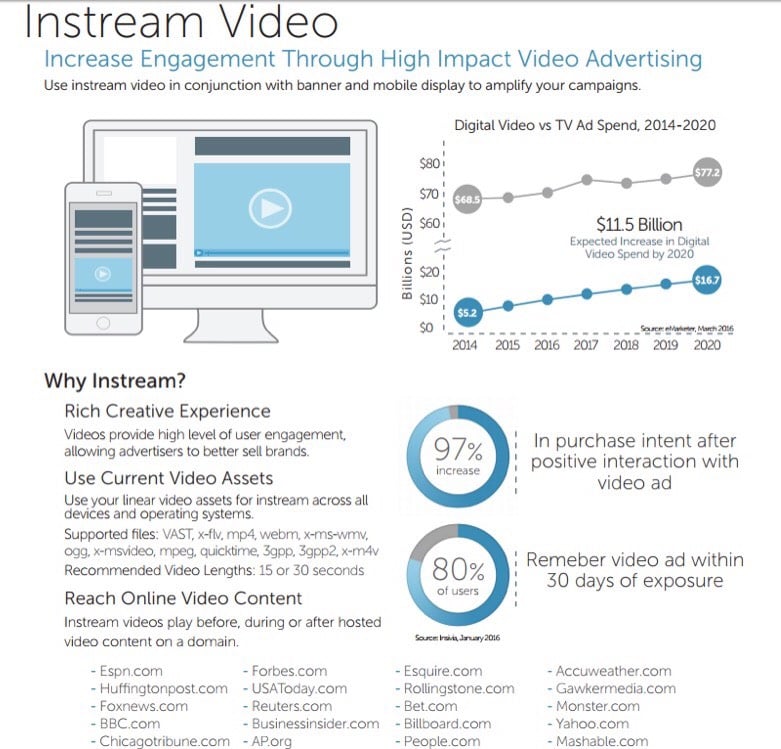 In-Stream video ads, or linear video ads play in the video player you're watching before, during or after a piece of content. In other words, these are the kind of ads that you see displayed during YouTube videos. The only problem that many people have with these ads is that they disrupt them from watching the content that they actually went to a link, or website to see. However, for advertisers, in-stream video ads present a unique opportunity to get their product seen.
While some YouTube video ads will let you skip through to the main content after a couple of seconds, others require you to watch the entire ad in order to get the content you want. This means that you have definite exposure to an engaged audience. Download for additional information regarding in-stream video ads.
Out-Stream Video Ads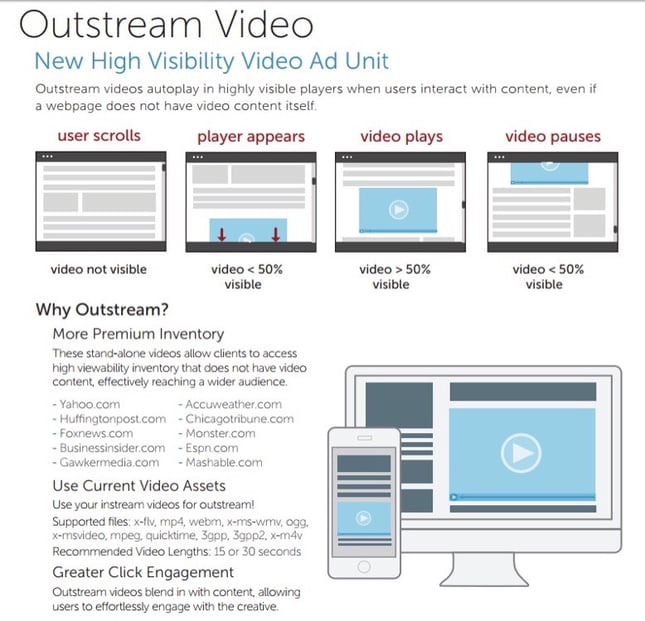 Out-stream ads are videos that aren't accompanied by any other content. While roll and interactive content requires something to wrap around - such as a different video or a blog post - an out-stream ad doesn't need to be tied to anything else.
Instead of using a video player, these ad impressions can run using standard ad placements on corners of pages or within a written article. They're easy to view, and they don't interrupt other video content. Download for additional information regarding out-stream video ads.
Interactive Video Ads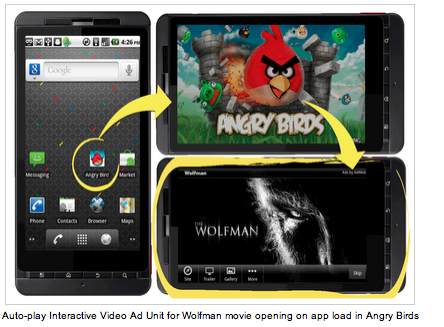 If engagement is your main goal when it comes to using video advertising, then interactive video ads could be the perfect solution. These marketing solutions take over the entire screen of whatever device your user is accessing, and pause the video content. Usually, interactive ads will allow for a range of different interactions, such as signing up to a newsletter, visiting a store, or clicking for more information.
Interactive ads can show up before, during, or after the content has played, and usually last for around thirty seconds at most. Although some people enjoy the ability to interact with a brand, many would prefer interactive video ads to take place before, or after the primary content they are watching.
Webpage Video Ads
Often the preferred form of video advertising for most browsers, in-page video ads for a given website or brand are designed to give more information about a product, service, or even the history of a company. Many consumers prefer these ads to the videos that disrupt their other content or browsing behaviors, because when they visit a website - they expect to find sources of information that will help them learn more about that brand.
On the right page, a video ad can be informative and engaging. Many companies now use these advertisements as a way to get people to learn more about the company - without lengthy "about us" pages. With these videos, you can let your full creativity shine - as you can rest assured that your viewers are watching because they want to - not because they have to.
Companion Video Ads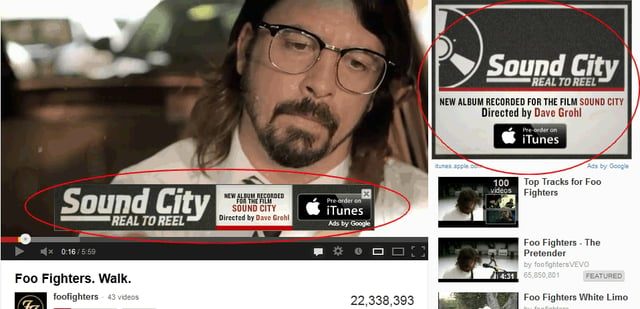 By their very definition, Companion ads are designed to work alongside the video player, text, or anything else that is present on a given webpage. They don't overwhelm the existing content, but instead play silently alongside it, offering customers a chance to click through and learn more if they want to. These companion ads are generally smaller than the full-sized videos on a webpage, which can make them less intrusive than other advertisements.
Companion ads can include rich media, static images, and text, but often avoid using any kind of sound that might interrupt a user's browsing experience.
In-Game Video Ads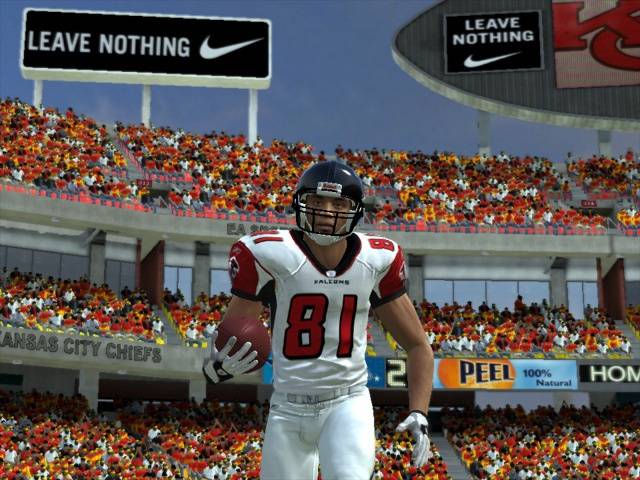 Finally, In-Game video ads are some of the most popular video advertising solutions available today - thanks to the inherent success of the mobile browsing platform. Since people of all ages are now using their phones and tablets to play games, these engaging and entertaining apps provide a perfect platform for advertisement.
In many cases, advertisements can be shown to users in exchange for free items in their chosen game, new lives, or extra tokens, which makes them less of a pest to the people who are playing. What's more, many businesses consider In-game video advertisements to be quite cost effective compared to other solutions like television advertisements or YouTube clips.