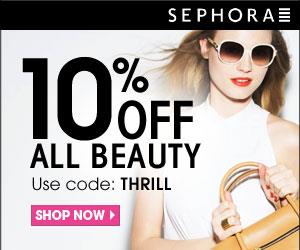 How to Avoid Making Ugly Banner Ads That Are Annoying as Kimmy Gibbler on Speed. You know, Full House—aka best show ever except for that menacing Kimmy. Any way, in order to prevent your target market from shrieking in horror and retreating from your banner as soon as possible, we are going to go over a few tips on how to create and design the best display ads.
Be Concise
Like a billboard, you don't have much space with which to express the gamut of your emotions—or gamut of words explaining your product, deal, promotion, brand, etc, etc, etc. See how I went on and on right there? It's annoying isn't it? Well your ad will be annoying to your target market if you barrage them with words (or photos or flashing anything). Basically, don't go overkill. The more concise and clear you can be, the better.
Good
Bad
Think about what is the most pertinent information to include, and if you have some room for creativity then go for it. But don't go for it too much and always try to . . .
Read More