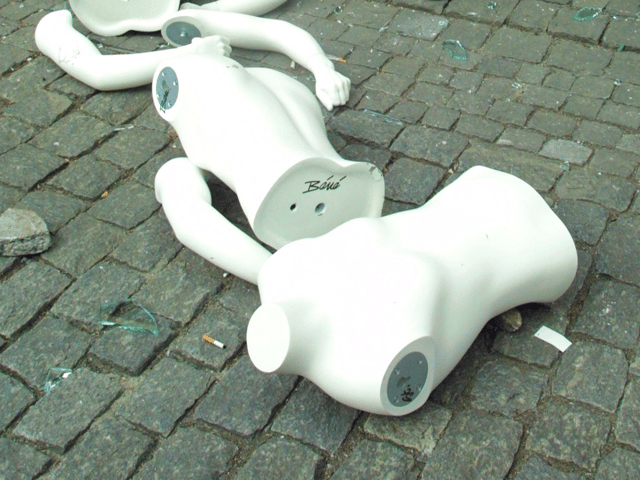 Digital marketing plays an ever more central role in most business's marketing plans. From retargeting, to social; there are plenty of creative and cost effective ways to get your brand under the noses of hundreds, if not thousands of potential customers.
However, despite the many benefits of touting your brand on the internet, online advertising continues to be plagued by fraud and viewability issues, as well as low creative standards, leading critics to question its effectiveness, and future.
Is online advertising broken?
Some say that display advertising has some fundamental problems that may never get fixed. They argue that it suffers from low click-through rates (0.1% on display ads), widespread click fraud and low viewability – (only half of the ads served online are actually seen by users). Concerns have also been voiced about the "creepy" nature of retargeting, irritating pop-ups and the prevalent use of ad-blocking software.
So is it broken?
We don't think so. It's just suffering from an image problem, and progress is already being made to fix the issues. For example, the Media Rating Council (MRC) and the Internet Advertising Bureau (IAB) recently released their 'Viewable Impression Measurement Guidelines', which set out parameters to measure viewable impressions. They state that 50% of pixels must be in the viewable portion of an internet browser for a minimum of one second, (two seconds for video ads), to qualify as a 'viewable' display impression.
By adopting this standard, marketers and publishers will benefit from the improved quality and accountability of their digital advertising efforts.
Fraud
Progress is also well underway with a plan to combat online fraud. In the UK, the Joint Industry Committee for Web Standards (JICWEBS) – an independent body that defines best practice and standards for online ad trading, chaired a meeting in December last year, with its members and fraud technology vendors, in order to identify the extent of online fraud in the UK. This was followed by the formation of an anti-fraud working group that will work under the JICWEBS banner to publish anti-fraud good practice principles and beyond that, announce the first companies to be accredited for meeting industry-agreed standards, to reduce the risk of fraudulent ads being served.
The JICWEBS intends to liaise with the relevant US industry bodies to produce an equivalent anti-fraud framework for the US market.
Surge in digital
Digital ad spending rose 17.7% in 2014 and is estimated to rise another 15.5% this year, fueled by mobile. You could say that the proof is in the pudding. The big surge in spend on digital display advertising is evidence that it must be effective, or brands would stop spending on it.
Note: The article was originally published on Examiner.com on March 9th, 2015.