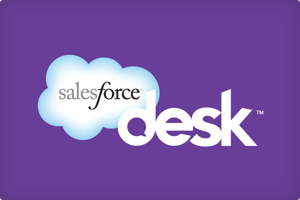 As the saying goes, people won't always remember what you say, but they'll always remember how you made them feel. In today's business world, every industry is super-competitive and, as such, consumers expect more from brands. In particular, they'll have extremely high expectations of your customer service abilities - and that's where Desk.com comes in.
Desk.com offer online customer service software and a support ticket help desk app. It's a very powerful solution for companies, such as ExactDrive, who are inundated with other demands and perhaps would be better off focusing their attentions elsewhere.
The entire desk.com experience ticks all the boxes. For starters, there's an easy setup, so if you're a bit of a technophobe, there's no need to fret. The software also integrates your business to bring all the relevant support points together. This doesn't just make it simpler for you to manage your business, but it obviously makes life easier for your customers.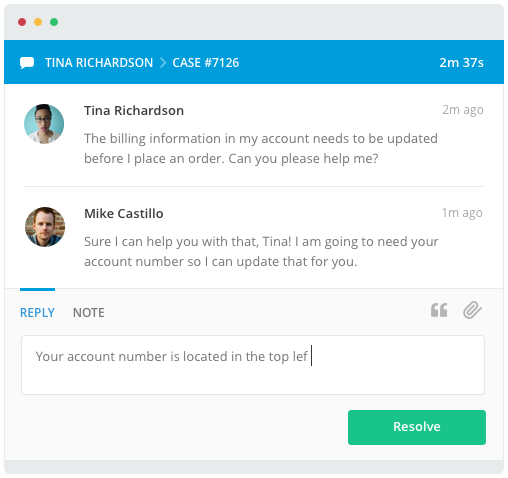 It will route queries to the right agents quickly, while a selection of automated tools removes repetitive tasks and allows you to focus on what matters – resolving issues. And there's more, with a few other neat features also welcomed. You can use desk.com to analyze how your business is performing in relation to customer service. Filter by each service metric across each support channel if you need to.
Although your customers won't know you're using desk.com, nevertheless, you can still survey your customers to make sure they're happy with what you're doing. There's a branded self-service option so that your customers can help themselves.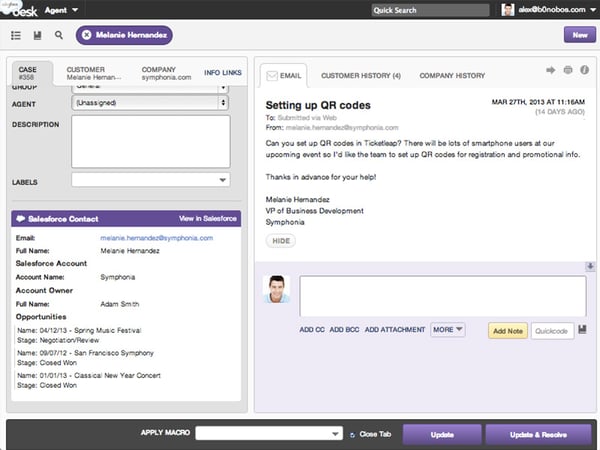 In summary, if your business is even vaguely successful, you'll be dealing with lots of people, so issues are inevitable. But it's important to appreciate that if your customers are happy, your business will prosper. Therefore an affordable, out-the-box customer service solution could be just the ticket.
Desk.com has a worthy ethos: they want to give businesses the opportunity to have access to the same quality of customers support tools as their larger competitors. And they've done a great job. Their range of solutions and plans are customizable, scalable and incredibly flexible. More importantly, they'll make a difference to your business, as they have done for ExactDrive.