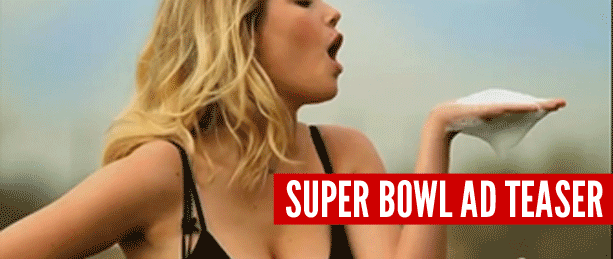 There's no doubt that when NFL Super Bowl XLVIII kicks off on February 2 at MetLife Stadium in New Jersey between the Seattle Seahawks and the Denver Broncos it is going to be a very tough fought and exciting game to watch.
Two powerful teams mixing Hall of Fame veteran experience with young brash talent will create a classic battle of needing to either show up or shut up. As one of the most watched television events of the year, Super Bowl XLVIII will be a good excuse to meet up with friends, enjoy a handful of cold beers that help wash down greasy chips and beef sliders followed by slices of pizza chasers.
In between the knock out tackles and zip line passes this will no doubt be another year full of edgy and hilarious Super Bowl Advertisements. With some Super Bowl commercials costing as much as $4 million for a 30 second spot, the message is hopefully memorable to the viewer and deeply resonates with the advertiser's ideal audience.
In recent years it has become common to put Super Bowl Advertisements on the Internet where they are discussed by various media outlets, repeatedly watched and voted on by viewers while spreading virally across many websites such as YouTube.com. Each of these additional avenues generates additional exposure for the advertiser, helping them reach potential customers a couple more times.
As Super Bowl Advertisers are rushing to put final preparations in place I hope their media buying team remembers to implement a retargeting pixel on their website so they can advertise to the influx of visitors after they explore their website and leave. Retargeting is a simple yet very powerful form of online advertising that allows you to display an advertisement to people that have previously visited your website. An advertiser can utilize many different types of advertisements for retargeting including static banners,dynamic ads and pre-roll video.
Squarespace, Inc., a leading SaaS-based content management system, is running their first Super Bowl Advertisement and with retargeting pixels implemented from AdRoll, Google and Yahoo!, they appear to also be well prepared to run a retargeting campaign after the fact. Smart move. You can only hope that some of the other Super Bowl Advertisers are doing the same thing so they can get the most out of their $4 million.
Enjoy watching the NFL Super Bowl XLVIII, especially the Super Bowl Advertisements, be it on television or when you get retargeted later on when you are surfing the Internet.