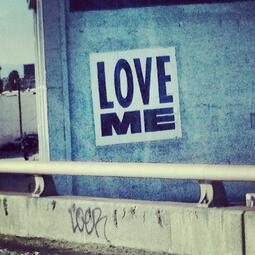 I have been an entrepreneur and a business owner one way or another in the online advertising industry since 2003. That's a healthy amount of time thinking about competitive advantages, payroll, regular banner ads Vs. dynamic display ads, campaign optimization strategies, brand safety, growth opportunities and so on.
I'd like to share a few insights that I have picked up along the way. Some thoughts are online advertising focused and others are just thoughts.
The 4-hour Workweek Is Tough Love
For the most part it appears that successfully managing a 4-hour workweek in the online advertising industry is very difficult. Nothing against Timothy Ferriss's book or concepts, being that he has sold a kabillion copies who I am to say he is wrong.
However, beyond the recently retired or soon-to-be fired I feel the concept of a 4-hour workweek has the potential to be a strategic marketing ploy to get overworked and underpaid people that hate their jobs to buy books and to take "learning seminars" that give them hope.
In reality, by the time you receive a request-for-proposal (RFP), review it, discuss it internally, write the first draft and submit it to the client you have probably already used up 2-3 hours. That is, unless you are an agency working on a RFP for an existing client then your "team" of "digital strategist" (aka interns) will have eaten up and billed at least 20-25 hours (kidding). You see how difficult managing a 4-hour workweek in the online advertising industry can be.
Naturally, there are many things to learn in regards to refining your work method, managing your time more efficiently and generating more productivity out of fewer hours worked. Come on though, working 4 hours a week, not even the French can accomplish such a ridiculous work task and be successful in a competitive industry and working environment.
A Work-Life Balance Is Possible
In the past, I wrote an article offering a few suggestions about how to obtain and maintain a work-life balance as an online digital media buyer. I outlined the benefits of supporting programmatic online media buying, minimizing time-suckers such as spending too much time liking Facebook comments and posting pictures of your lunch on Instagram as well as the concept of embracing work limitations as an employee, as a human.
When thinking about work limitations you need to realize that you can only do so much work over so many hours before your level of productivity and quality both begin to suffer. Balancing work requirements and responsibilities against actually having a meaningful and enjoyable personal life isn't always an easy balancing act to successfully accomplish. I have absolutely seesawed from one side to the other over my career. Also, I certainly don't have all of the answers on how to maintain a proper work-life balance but I can tell you that finding a balance is very important and without it either your personal life or career will suffer as a result.
Nobody wants to be amazing at their job but have neither friends, nor a personal life. On the other hand, nobody wants to perform poorly at their job because they are goofing off all of the time with their friends. This will lead to poor performance reviews and you will end up living back with your parents but this time in their basement because your old bedroom has already been turned into an art studio. It is about finding that happy balance and maintaining a healthy relationship with moderation.
Actually, in the spirit of trying to maintain a healthy work-life balance I will stop sharing for now. Next upcoming topics…
- Stop Saying ASAP In Every Email
- Health Matters Most