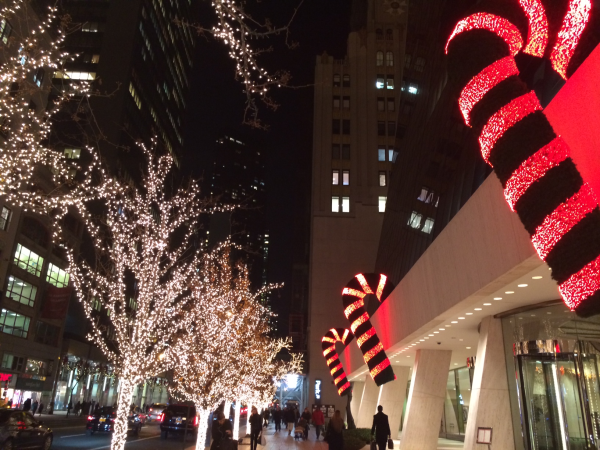 Who would have thought retargeting is working too well? Was your significant other less than surprised when they unwrapped their present? Several friends have complained about retargeting ads showing up displaying potential gifts in banner ads to their significant other, the sassy kids are even less impressed, yawning while opening the bat mobile Lego they knew was already under the wrapper. "Thanks Mom", they drone, so much for the surprise. I recently read the popular blog post, "How Ad Retargeting Ruined Christmas" by Danny Sullivan complaining about a similar scenario.
All is not lost. Say hello to my little friend, private browsing. All the browsers support it these days, whether it's called incognito window, secure browsing, or private tab. The end result is the same, the ability to browse the web without having the websites you visited saved in the permanent history list. Once the browser is closed all cookies and websites explored are forgotten about. One can safely visit Zappos.com and buy those hot stilettos for the girlfriend without her seeing retargeting ads the next time she borrows your computer.
Retargeting can even be used to one's advantage. What better way to hint to your man that you want a couple pieces of beautiful Natori lingerie than by borrowing his computer and browsing through Natori's online catalog. The next time he jumps online, boom! Natori.com lingerie advertisements displayed on his computer screen as he surfs the Internet. If this isn't a big enough hint for him, you may need to think about finding yourself another man.
Ever in the predicament of trying to find the right present to buy your nephew or niece for his/her next birthday? Retargeting to the rescue! Kids these days are mighty savvy with computers. What better way to buy that one toy they've been eyeing and drooling over for the last month? Just be aware of those Disney ads when they display in your browser and you are one step closer to being Uncle/Aunt of the year.
Consider these tactics a form of strategic art rather than a science. Visiting websites without retargeting may result in no noticeable changes to the ads presented when browsing. It'll take a bit of trial and error, a bit of patience, with a dash of awareness thrown in for good measure.
Again, I would suggest checking out "How Ad Retargeting Ruined Christmas" by Danny Sullivan for a detailed explanation of how retargeting works and how to turn it off for specific websites. It is an interesting and informative read by an author that has provided many great articles over the years. I won't bother regurgitating the same information, just remember to use the tools available like private browsing next time your buying surprises online. Happy Holidays and Merry Christmas!