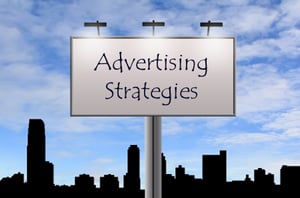 For those who don't know, ad trafficking is a technique used in marketing and sales strategies, intended to sell advertising services to businesses and various other clients. The ad trafficking agent responsible for managing these advertisements will place the media and creative in strategic locations to enhance the chances that interested customers will see it, and convert.
Typically, professional Internet ad traffickers will work closely with their clients to carefully develop and place banner ads or similar tools on a range of specific websites. The aim is to create an effective advertising campaign based on recognizing the ad formats most likely to attract the attention of the client's target market. Depending on how successful a particular ad series may be, the client may request additional impressions when they feel as though the trafficking is generating a higher level of conversions, and the client will be able to have input throughout various stages of the ad campaign.
Unfortunately, as useful as ad trafficking can be for companies, it's rarely a straightforward task for the professionals. Even the most experienced ad traffickers face a number of common hurdles - and if you're considering getting into the occupation, it may help to know what you can expect.
Hurdle 1: Your Client's Ads Aren't Getting The Amount of Clicks They Want
Most ad traffickers suffer with the issue of taking on too much responsibility for the success of their client's campaign. The main reason for this is that they often receive the brunt of the scrutiny when something goes wrong, and clients believe that ad trafficking expertise should be enough to change the face of a campaign entirely. Unfortunately, no matter how skilled you are in your job it's important to remember that you're not the only responsible party. Identifying the various other variables that can have an impact on an advertisement's performance that are outside of your control can help to take some of the weight off your shoulders.
Bear in mind that the size of the creative, the messaging used, the offer provided, and the "intrusiveness" of the advertisement itself, can all have an impact on the effectiveness of a client's ad. Although you have a significant role to play as an ad trafficker, the team responsible for the overall success of the strategy will also include the client and account manager - the people who determine the marketing variables and creative.
Hurdle 2: Your Clients Aren't Happy With the Number of Impressions You Ran
Obviously, if your client asked you to do something specifically, and you didn't come through, you're going to experience a significant amount of disappointment and frustration. The best way to deal with this issue is to make sure to document all requests so you can retrieve them easily at a later date. The chances are that you'll be monitoring multiple campaigns, and creative changes may occur over the time you spend on an account. You need to show evidence that you're doing your job according to the requests issued to you when someone suggests that you are failing to complete the task properly.
Hurdle 3: You Have to Be an Expert in Various Areas
Though it might seem complicated, most ad trafficking professionals create the center of an advertising operation. As an ad optimization trafficker, you'll be working with web development teams, editorial teams, sales managers, and their clients, as well as accounting and creative producers. This may mean that you have to have a general understanding of various aspects of the professional world - from customer service to marketing and sales. However, in spite of this, it's important to remember that you've chosen a career as an ad trafficking specialist - not just a general Internet marketer. It's useful to be versed in numerous skills and tools - but you don't have to be the entire organization's jack of all trades. Feel free to defer questions to the appropriate specialists when someone approaches you with something that's not in your area. You're not responsible for knowing and managing everything.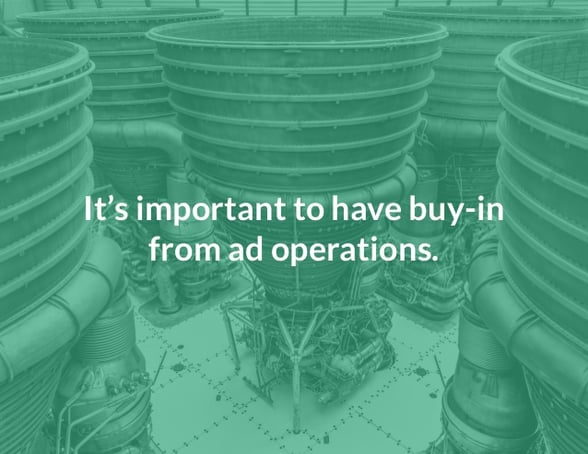 Hurdle 4: Staying Updated with Technology
There are few things more threatening to a company or brand than falling out of relevance in relation to the latest technology. Staying up to date with the newest innovations within the fields of advertising and online marketing is essential to making sure that you stay ahead of the competition. As an ad trafficker, you should never allow yourself to drop behind the curve, as the moment you become "technologically content", you could be missing out on solutions that would make you more effective for your clients.
Prepare yourself to constantly research, and frequently update the way you run your advertising strategies, so that you can always offer clients the latest and most effective ways of reaching out to their target audiences and enhancing traffic.