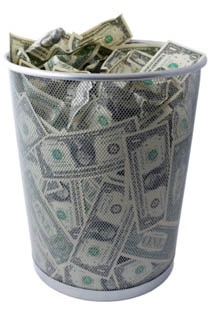 There is an ongoing problem with online advertising – that of fraudulent traffic. According to research, over a third of traffic generated from online ads is fraudulent. Bot traffic cheats advertisers because marketers usually pay for ads whenever they are loaded in response to users hitting a web page (regardless of whether the users in question are real).
That's clearly no good. If you're going to the trouble of creating content, placing ads, and monitoring your campaigns, you want to know that your paid traffic is actually authentic.
Some businesses are reluctantly resorting to cutting back on advertising spend; others are using sophisticated methods to analyze their audiences. Ultimately, it's up to you which direction you take your advertising strategy, but there are a number of ways in which you can cut back on spend wastage.
Read More