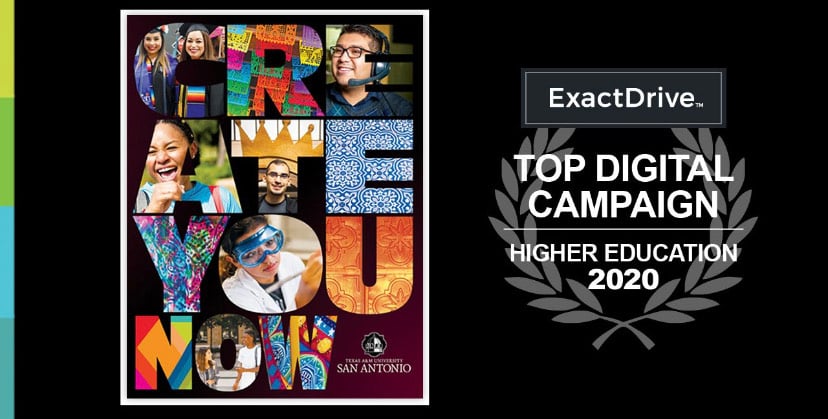 "In a year unlike any other, the Steel Advertising campaign for Texas A&M San Antonio broke new ground in the digital advertising market. While we expect things to change and evolve in 2021, we believe that the digital advertising program developed by Steel will serve as a model for Higher Education online campaigns in the future." - Eric Greener, Founding Partner, ExactDrive Inc.
Texas A&M University-San Antonio has been one of the fastest-growing Universities in the Texas A&M System in recent years. The University is dedicated to an experiential learning curriculum that allows students to get ahead in their career while still in college. The University needed a digital campaign that would align A&M-San Antonio's messaging with prospective students' immediate needs. Right in the middle of the campaign, COVID-19 hit and stakes got higher. A&M-San Antonio asked Steel Advertising to establish an online lead source to improve recruitment, generate immediate leads, and establish new benchmarks for digital marketing performance.
Read more about Steel Advertising's award-winning campaign by clicking below:
https://steeladvertising.com/portfolio/texas-am-university-san-antonio/
---
About Steel Advertising:
Since its founding in 2000 in Austin, Texas, Steel Advertising has produced emotionally compelling creative based on research-driven insights into target and market. Informed by the social sciences and bolstered by decades of experience studying family dynamics, Steel has been an invaluable partner to brands with complex business challenges targeting families in the U.S.