Entertainment specialists Pandora recently announced that they will now be offering their audio inventory to consumers programmatically through demand-side platforms.
The move to audio programmatic advertising comes at a time when the industry is seeing a significant shift in audio advertising techniques. The digital revolution is making new high-performance solutions available to brands around the world, as consumers flock to streaming platforms to binge on their favorite songs, bands, and television programs.
In a world where customers own more smart speakers and subscription services than ever before, and connected cars are beginning to make their way into the mainstream, it seems that the future of digital advertising might be in audio. In fact, the Edison "Share of Ear" study for 2017 found that consumers currently spend four hours per day listening to audio.
Pandora Is Joining The Programmatic Audio Trend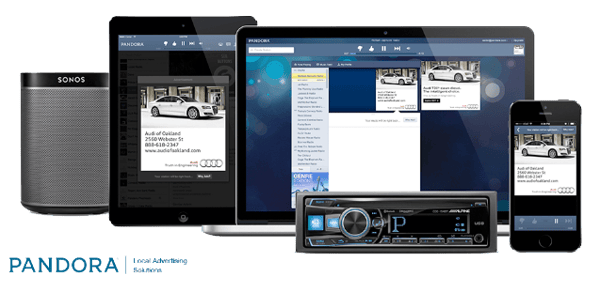 Pandora isn't the first audio company to explore the programmatic advertising trend. In fact, it's only the most recent of three major streaming platforms to offer automated audio ads, after Spotify and iHeartRadio. However, there's still plenty of market share for Pandora to tap into. The Interactive Advertising Bureau found that digital audio value grew by 42% in 2017 alone.
According to the VP for revenue operations at Pandora, Chris Record, around 85% of the purchased inventory that Pandora sells today comes from mobile, which sets them up for fantastic programmatic ad success. The rival companies iHeartRadio and Spotify began their own programmatic ad spending in late 2017, though Pandora claims that it has the capacity to reach more users with approximately 92 million active monthly customers.
In a press release, Record noted that Pandora has a more diverse customer base to tap into, with the car manufacturer "Volkswagen" among some of the initial companies to join Pandora's programmatic and service at launch.
Driving Advertising Innovation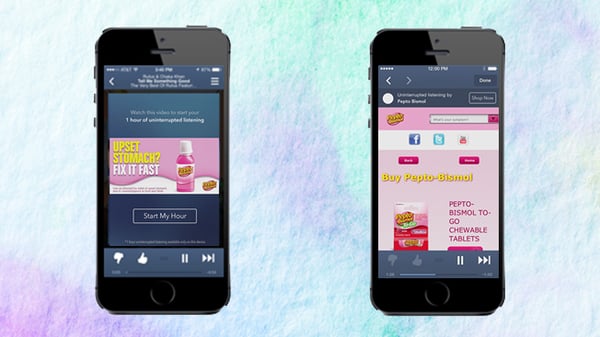 Pandora suggests that their focus on the programmatic audio space will help to differentiate them and give them the tools that they need to drive innovation when meeting the needs of modern advertisers. Today's companies need new ways to capture the attention of an increasingly cynical customer base, and Pandora hopes that their audio ads will help with this, giving advertisers the simplicity of programmatic spending, combined with the quality of effective audio ad buys.
Besides access to Pandora's huge customer base, buyers of programmatic ads will be able to take advantage of the company's impeccable first-party location and demographic listener data. They'll also have access to the Pandora proprietary audience segments, and advertisers will also be able to utilize their own data to reach the perfect user, in the right environment, at the most appropriate time.
While Pandora always offers users a way to access its audio inventory programmatically through buying and broadcast planning platforms like Strata and Media Ocean, the recent integrations will ensure that the company can sell audio ads in a similar way to how it sells display and video.
Answering the Call for Programmatic Audio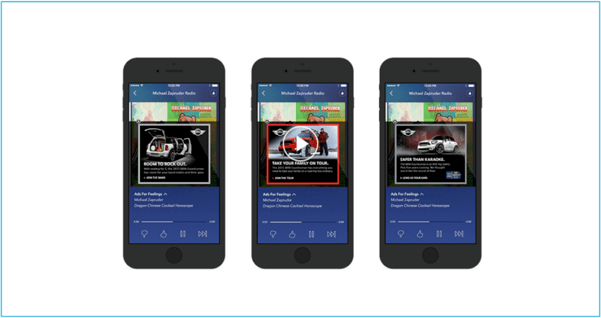 The overwhelming demand for programmatic audio solutions in the modern marketplace is incredibly high. Today's brands are doing their best to leverage programmatic buying as a powerful way to automate the way they connect with their customers. Over the years, automation has gradually made its way into different media segments, including audio most recently. Pandora
believe
s
that because they are specialists in digital audio, it's up to them to offer a premium service for the marketplace.
While the Pandora brand
claims that it has
always been devoted to delivering some of the most compelling advertising products for both advertisers and listeners alike, the premium programmatic offering takes the experience to the next level. Advertisers will now be able to easily bid on a core suite of video, display, and audio advertisement products. Additionally,
as consumer technology adoption continues to accelerate, audio advertising will emerge as an ever-more exciting way to experiment with customer relationships.
According to Pandora, the new programmatic audio ad marketplace is brand-safe and easy to use, with complete access to their audio library. There's more information on the programmatic solutions available to
today
'
s
brands on the Pandora for Brands website.