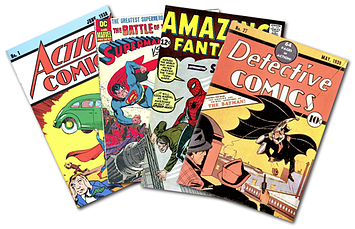 Comic books are cool. Everyone remembers reading them as a kid. Many of us still read them. Almost of all of us still love them. When it comes to storytelling, it's hard to beat the success of the comic book. The history of the comic goes way back - scholars can trace its origins to as far back as the Lascaux cave paintings (over 1700 years ago).
And it's fair to say that the comic book scene is extremely vibrant today. Despite technology and our ability to read content on smartphones, laptops and tablets, comic books are a visual medium that expresses ideas in a popular way. And it's this storytelling prowess that marketers today can learn from when they plan their campaigns).
Prada's Candy Florale Comic Book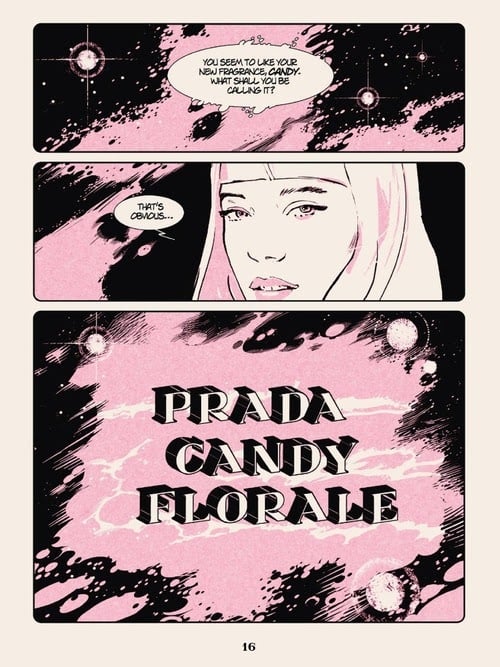 Prada has utilized the appeal of a comic, in the traditional format with their campaign for a new fragrance, Candy Florale. The fashion giant has launched a dedicated microsite where it shares a detailed insight into the scent. In addition to information about traditional elements like ad visuals, scent description, bottle design, and more, Prada narrate the story of the latest version of its signature perfume with the Prada Candy Florale comic book.
The book's style and format is of a classic comic and it tells a story of a girl named Candy (who looks just like the scent's ambassador Léa Seydoux). One day, she asks for a totally fantastic floral scent, which can't be found on the Earth. A special spacecraft is sent then up to the stars, where it lands on a unique planet with just one flower growing - and there is a warning sign next to it, reading "the ultimate cosmos could have explosive effects if picked." The rocket gets back in the form of a fragrance bottle, which explodes with flowers when arrives.
SVK Comic Book Theme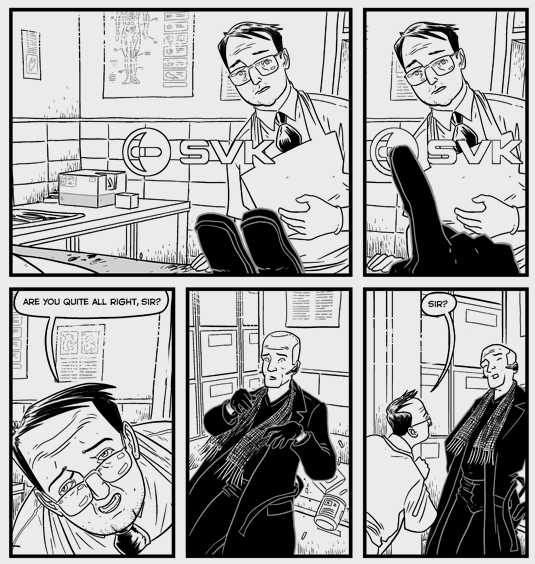 A more modern twist on the comic book theme comes from SVK, and it highlights the fun you can have when you think about different ways to reveal a message. Guerrilla marketing and traditional marketing are pretty in-your-face, but have you considered using a more interesting, clever approach? An approach that the user wants and needs to explore for themselves?
SVK - a collaboration between writer Warren Ellis, artist Matt Brooker and London-based design studio BERG - is a comic book, which contains hidden messages which are only visible under UV light. The idea is that you can read thoughts of the characters in the comic book, revealing more information about the plot. The 'special viewing' comic comes with an SVK light object to reveal the messages.
Comics are a versatile format and they can break the rules of storytelling, invent new ones, and break them again in a way that other mediums can't. Incorporating original ideas like this into your advertising campaigns will really set you apart from the rest.