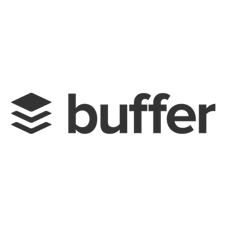 ExactDrive has experienced exponential followership growth on our personal and corporate Twitter, Facebook and Linkedin social media accounts. Generating a total of nearly 90,000 combined followers. This growth has lead to a significant increase in social media based leads and website visitors. We give two thumbs up to our social media scheduler partner Buffer.com. Their services have been amazingly beneficial and useful and we are excited to continuing working with them as our social media partner.
Every business needs a solid social media strategy and Buffer is here to help. Whether you're using Facebook, Twitter, Pinterest, LinkedIn, a combination or something else entirely, creating compelling, engaging and useful content to syndicate over the various platforms is a must.
But life is busy. So for most businesses, the issue with social media is time. How do you plan your content? When's best to post your stuff? How do you remember to consistently update your company pages day in, day out?
By using Buffer.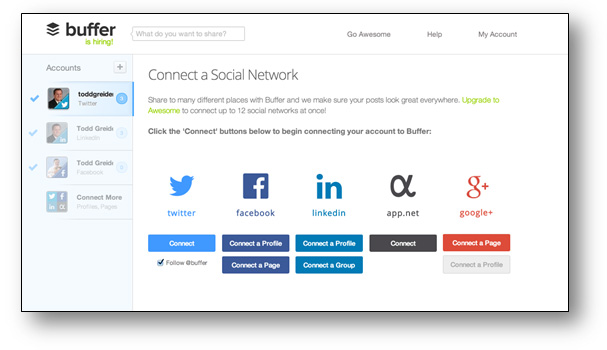 You can use Buffer to schedule posts on different social media platforms, greatly reducing your involvement and simplifying your social media strategy.
Just sign up to Buffer and from just one account, you can set your own schedule for the month across all the networks. What's more, it's even easy to manage your Buffer account, courtesy of the Buffer app. So if you've got an urgent update to make, just whip out your smartphone or tablet, tap the app and you're away.
Buffer is truly revolutionary, because you can also use it to analyse your data. So gone are the excuses. If your social media content isn't sending loads of traffic to your website, or you've got an audience but you're not converting browsers into buyers, you'll be able to see why.