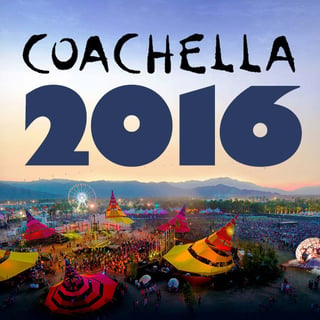 With nearly 200,000 tickets sold in 2015 that helped gross over $84 million dollars, Coachella Valley Music and Arts Festival is one of the most famous, largest and profitable music festivals in the country. Dominating the Billboard Touring Awards list for the top music festival since 2011 doesn't mean the event has always been profitable. Starting in 1999 and relaunching 2001 it took the festival several years to find the right mix of ticket pricing, attendance size, musical talent and sponsors.
Over the past 17 years power of the Internet has become a completely different animal and Coachella appears to have its finger on the pulse of online success. From live streaming music and entertainer interviews to professionally managing all of their social media accounts, Coachella is sharing their special event all over the World. Growing to nearly 1.7 million likes of their Facebook page, 870k plus followers on Instagram, 785k followers on Twitter and over 446k YouTube subscribers, Coachella's online voice is very strong and continuously growing.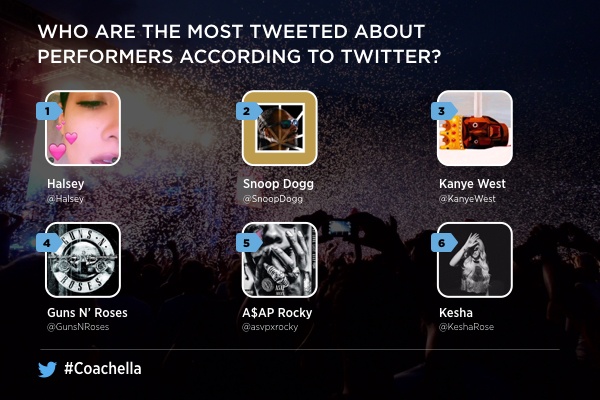 For as great of a job as Coachella's promoter, Goldenvoice.com, does promoting and marketing this event, they must be over the moon with excitement about how their fans almost obsessively share pictures, videos and thoughts via social media. It doesn't seem to matter if the person is actually at Coachella or not, people are constantly sharing online while at the event, talking about how they were just at the event or on their way and even giving shout outs about how they are bummed they couldn't attend. The organic online exposure, conversation, sharing and promotion coming from enthusiastic fans is impressive and worth a pretty penny.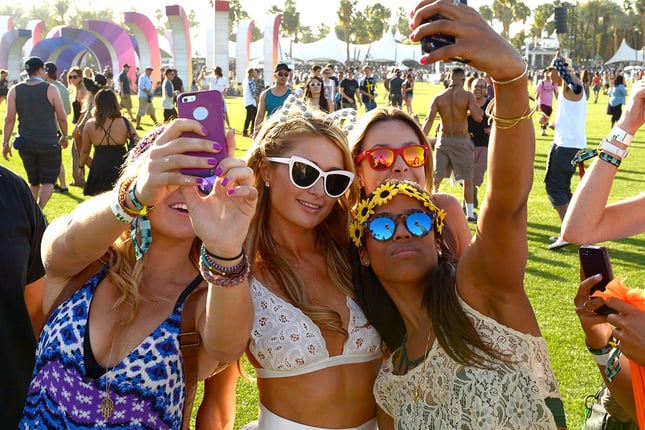 Attending Coachella is a fantastic experience, full of great music and entertaining people watching. From the extra stylish clothing effort, great range of food/drink options, to the open-minded mentality, Coachella is an event everyone should experience at least once. With that said, don't forget to bring an extra battery pack for your cell phone in addition to your phone charger. People at Coachella are taking and posting pictures, tweeting and especially Snapchatting non-stop.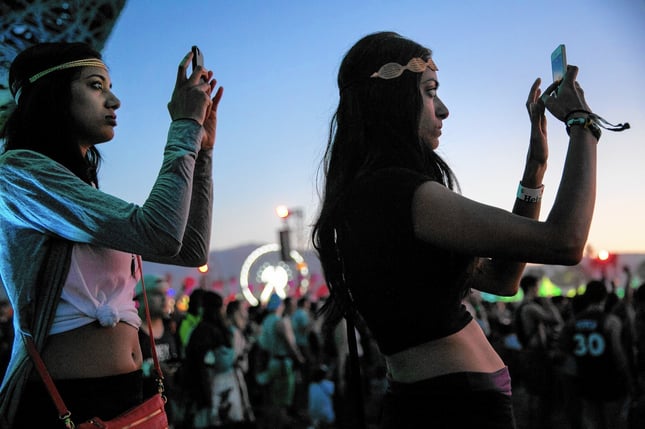 You could be in the middle of a conversation and the person will stop talking, adjust their focus on whatever and create a Snapchat and do so with intense excitement, not just once but every single time. Standing in line to get a Popsicle and you see people taking close up pics of the cold treat, taking a selfie with their friends standing in front of a string of balloons, filming a quick video of strangers juggling or making sure they Snapchat, tweet, Facebook and post the live performances almost the entire time.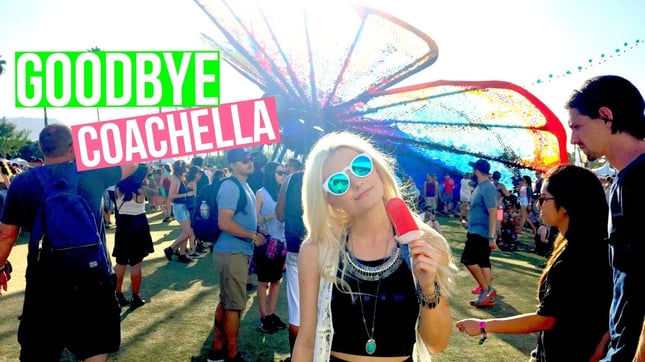 Yes, it can look bizarre and even get a little frustrating trying to look through thousands of cell phones raised in the air to get a better view of the band playing, but this modern phenomenon is impressive, widespread and a powerful promotional opportunity for the event. With millions of pictures and videos posted online, I am sure Coachella is loving the extra and free attention. Maybe next year they will allow Hoverboards into the festival so its quicker and easier to bounce from stage-to-stage and meet up with friends.