In today's digital world, we've all become publishers. Content might be king, but it seems that everyone's got something to say. The difficulty becomes separating the wheat from the chaff. In particular, there are loads of online advertising blogs. Far too many, in fact. But there are a few must-reads.
We've highlighted the top 5 online advertising blogs that you can't afford to overlook.
1. Seth Godin's blog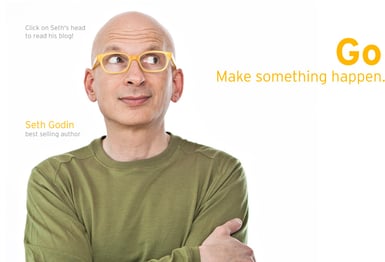 Prolific blogger and author Seth Godin is, quite simply, the go-to man for all things marketing and advertising. Sometimes succinct to the point of bluntness, Godin doesn't waste words, so you won't waste any time. Everything he publishes has value. With sharp, incisive comments, he's probably the most famous living marketing consultant around.
2. Occam's Razor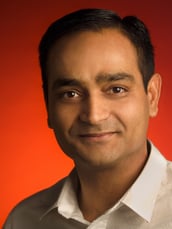 Let's all be honest here. Content is cool, data isn't. However, if you don't look behind the scenes and examine what your advertising campaign is really achieving, you won't learn any lessons or improve in the future. All the data we need is online, but the 'truth' can often be hard to find because analytics often seems quite intimidating.
Your worries are over. Occam's Razor by Avinash Kasushik is one of the best analytics-related blog out there. It's written by Avinash Kaushik, who is a digital marketing expert for Google. He has a simple writing style that suddenly makes analytics easy to get to grips with.
3. Copyblogger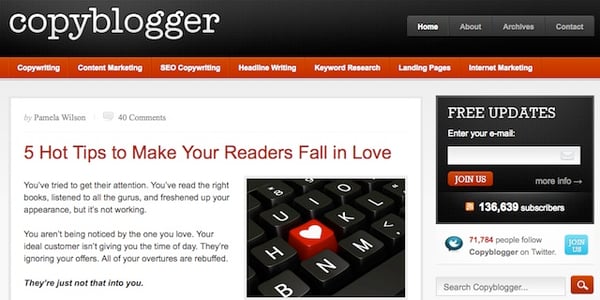 Every online advertising strategy is worthless without great content and a sharp marketing plan. Started by Brian Clarke and Sonia Simone, copyblogger.com is a blog-based website that will hand over incisive tips for creating killer copy for marketing campaigns.
4. Kissmetrics

KISSmetrics is a must-read for anyone involved in online advertising. You'll discover practical tips that have been tried and tested, covering content marketing, conversion optimization, branding, social media and much more. After raising nearly $11 million in venture funding Kissmetrics is well suited to continue to be very successful and very useful.
5.

Adweek
If you'd like to stay on top of the latest trends, check out Adweek. Sometimes it's nice to put strategy thoughts in the corner and just look at real-life advertising campaigns in action. With a constant stream of the recent creativity pieces in the world of advertising, media, marketing and design, learn from the best (and worst) around.