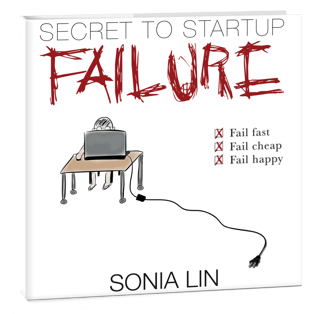 ExactDrive recently had the opportunity to be interviewed by Fresh Infos, who discusses geeky creations, weird incidents, funny LOL stories as well as latest of technology, gaming, gadgematic, and social news. Basically we bring out fresh new ideas to the world wide web, 'Refreshing Your Mind.'
Its a well-known fact that most startups are bound for failure. Some companies are doomed from the start, with products that are either unnecessary or that do not differentiate from the competition. Other startups meet their demise due to having made certain mistakes, mistakes that could have been avoided if they'd made a greater effort to learn from the experiences of those who came before them. Its often been said that successful people know how to learn from their own mistakes, and really successful people know how to learn from the mistakes of others. We spoke with 10 successful startup founders and asked what the primary reason for startup failure was, and how recently launched startups can avoid it. Here's what they had to say.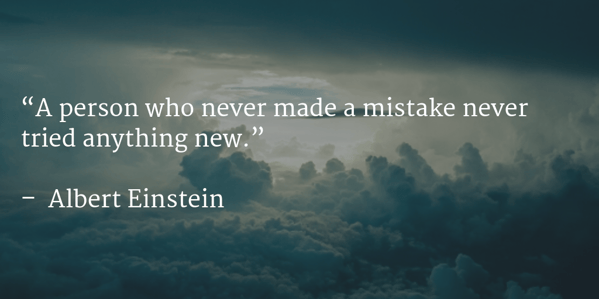 Misguided Focus
I would think it's due to focusing on the wrong things.That could be anything from too much focus on competitors, wrong metrics, wrong features and services, etc.
-Mark Volkmann, MassageBook
Lack of Market Fit
When asked this question, most will say "running out of cash," but I believe it's due to a lack of true product/market fit. If you have a great product that meets the need of a specific market, investors will back you. Just as everything else involved in running a startup, finding investors that believe in you and trust you won't be easy, but you've gotta have something that's in a growing market and is unique.
-Marlon Williams, Fenero
Over-spending
I think over-spending is the biggest problem. Once you start spending on the most expensive PR firms, advertising firms, company furniture, company hardware, rental space, etc, two things happen:
You become addicted to the "good life" and it becomes very difficult to scale back when necessary. Needless and reckless spending prevails, making profitability more difficult.
You lose the "hunger". Hunger keeps you motivated, and if everything is handed to you on a silver platter, where's the hunger?
It is important to keep the company lean and mean as long as possible to instill a culture of "profitability, then rewards". I know a lot of people will disagree with me on this, but software companies shouldn't cost millions of dollars to become profitable. And with the fairly recent adoption of cloud technologies, profitability should be easier to achieve than ever before.
-David Wachs, Handwrytten
Cashflow
The number one reason startups fail is cashflow. When you run out of cash, you're out of business. It is that simple. And what's worse, in most countries it is a crime to continue operating your business whilst you have no cash or assets that can be readily turned into cash. But before it gets to this stage, remember that there are many simple strategies at your disposal to make your existing cashflow last. For example, selectively pay invoices – often large multi-national suppliers won't even notice that you've taken 90 days to pay.
-Daniel Barnett, Worketc
Lacking Motivation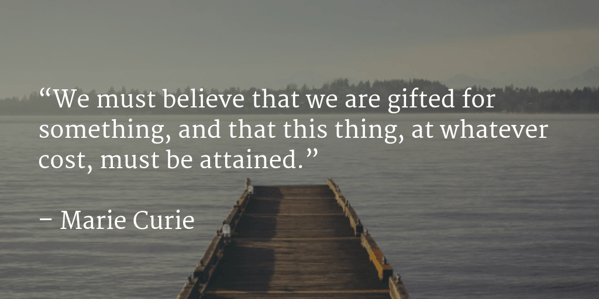 I believe there are many reasons why start-ups fail. It ranges from getting investor money too early, lacking motivation, and not having a positive attitude.
To avoid such problems – You want to only hire and work with people who truly want to work with you and believe in your vision or idea. You have to make sure they are reliable, and trustworthy. We often hear big company founders split up etc. Working with people in a start-up is like marriage, and you have to make sure they are trustworthy, hard working, reliable, and really believe in the company.
-Ali Zaidi, Zeus
Growing Too Fast
The reasons are numerous. I believe some startups are all or nothing, their business plan often revolves around fast growth required to meet the investments and the expectations of investors. In some respects, a slower growth trajectory requires lower financial input and often creates less risk of failure. My advice is to allow a little more time for growth.
-Robert Sturt, MPLS Procurement Specialist
Team Issues
The most common startup killers are probably internal team issues and lack of funding. I would advise choosing your co-founders very carefully and making sure to stay as lean as possible until scaling is necessary.
-Cameron Mclain, ChallengeMe
Lack of Demand
Many startups try to develop and sell a product that no one really wants. Often times entrepreneurs are so convinced that everyone will want their latest invention that they fail to actually communication with potential customers beforehand. Without a proper dialogue with potential customers (in the form of market research or a focus group for example) you are running the risk of developing the wrong product with an undesirable feature set at the wrong time and failing before you even get the chance to formally launch.
-Tim Nichols, ExactDrive
Unwillingness to Pivot
'Market fit' is commonly attributed to startups failing. But that's just part of it. The larger problem is an unwillingness of founders to pivot the product or reinvent the startup even at an early stage based on feedback and signals. Today, we can experiment and adapt quickly, and market fit can be created when an idea has merit. To avoid failure, recently launched startups should remain open to reinvention.
-Juan Montoya, Rokk3r Labs
Sales
Sales. I see so many people talking and thinking about the future instead of hitting the streets and selling your product. You have no idea of exactly what they want until you sell it and then learn from your customers.
-Jim Alvarez, AuctionsByCellular
Read More: http://freshinfos.com/2015/03/17/10-ceo-advice-how-to-avoid-startup-failure/