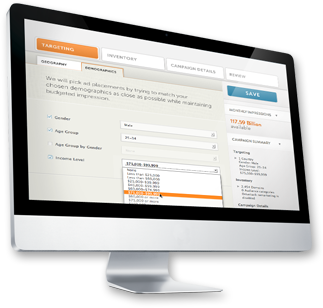 GET IN THE DRIVERS SEAT
Advertisers traditionally have very little control over online ad campaigns. We think that's a mistake. That's why we let you determine targeting, inventory selection, placement and more. The result is a tailored campaign that aligns with your brand, budget and schedule.
Exact Drive designed and developed its self-serve advertising platform to provide small to mid size ad agencies (and Independent Resellers too) with an advertising platform that provides a turn-key solution to Plan, Manage, Traffic, Analyze, Report, and Optimize Digital Display campaigns for their clients.
WE BUILT A SIMPLE AND TRANSPARENT SELF-SERVE ADVERTISING PLATFORM
Read More