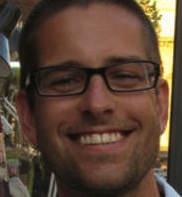 Exact Drive's Tim Nichols sits down with Myles Younger to discuss how programmatic media buying makes people more important than ever.
Myles Younger is head of marketing and business development at Canned Banners, a platform for dynamic display ad creative.
Tim Nichols: You've been focused on ad creative for a long time now. What's got you thinking about media buying?
Myles Younger: In building out Canned Banners' dynamic display ad business, obviously we're going to be judged almost exclusively on the performance outcomes of the campaigns that we run. And top performance comes from a symbiosis between ad creative and media buying (among other ingredients). So in order to develop a successful platform, I can't focus solely on ad creative any more; Canned Banners is basically joined at the hip with whichever media buyer or DSP is running our creative. It's been an awesome learning experience.
Read More