Before partnering with HubSpot, a leading inbound marketing and sales software company, ExatDrive's website was constantly going down, posting a blog was a laborious task, analytics seemed to be stuck in a black box and every aspect of our social media and organic search lead generation was pathetic.
Then comes our first HubSpot demo in Q1 2012. Our eyes opened wide, we looked at each other with wonder and excitement and whamo blamo we instantly made the decision to migrate over to HubSpot with the intent to immediately start digesting everything they have to offer, which is a significant amount of exciting features. Ranging from social media post scheduling to real-time SEO feedback on new blog posts, easy landing page creation and optimizing your call-to-action, HubSpot felt like it had everything we needed. And we were right.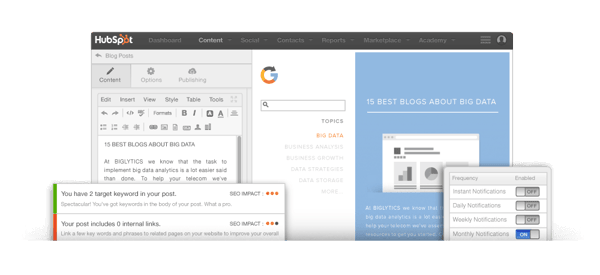 Three years later we couldn't be happier with our Hubspot partnership. They continue to refine existing features, such as lead management, while pumping out new innovative features at the same time, including their new CRM solution. Our website is never down and never loads slowly. Organic leads are up exponentially as is our social media follower growth (nearly 90,000 combined followers) and amount of new content being produced weekly. We can dynamically communicate with our new visitors and existing contacts. And so on and so on.
We know where each contact came from, what they read on our website before speaking with them and how long its been since the last time they visited. We can easily create new forms, call-to-action buttons and landing pages that discuss new concepts and services offered. In short, ExactDrive partnered with Hubspot and it has changed our business forever. With HubSpot's direct help ExactDrive has since grown to nearly 1,500 registered users of our self-serve advertising platform since beta launching roughly 18 months ago and the speed of growth is just getting started.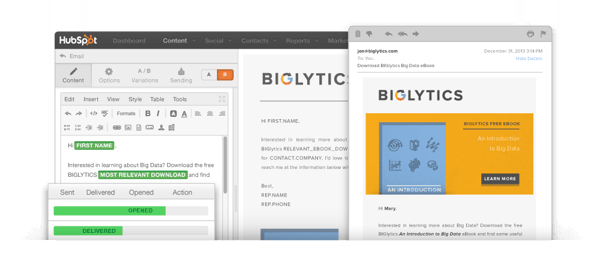 We could go on and on about the amazing benefits of HubSpot's software but rather lets give a more general overview for readers that are less familiar with what they offer.
More About HubSpot
HubSpot is an inbound marketing company with a difference – they've developed and marketed their own software to help their clients achieve the most from their marketing strategies.
Every company in the world wants more leads and to increase their bottom line. It takes a clever, diverse range of marketing strategies and a lot of hard work, but not every business has a million dollar brand and an army of employees to call upon.
From blogging, emails and landing pages, through to SEO, social media and lead generation, there's a lot to marketing. Back in 2004, HubSpot founders Brian Halligan and Dharmesh Shah recognized that a lot of businesses struggle to find the time and resources to thoroughly cover every discipline. So they came up with a vision.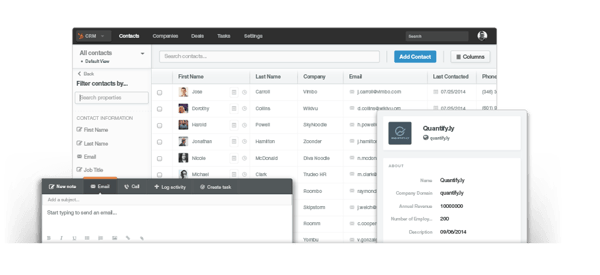 They also identified that businesses haven't adapted to the ways in which people absorb content. Thanks to advanced technology and the popularity of handheld devices, traditional marketing methods aren't just old-fashioned – they simply don't work anymore. So they came up with a powerful, modern approach to marketing.
Brian Halligan and Dharmesh Shah sympathized with the complexity and time constraints that threaten the marketing approaches for most businesses. As such, their software was designed to be helpful - HubSpot automates everything and makes life easy.
HubSpot is so efficient and effective that more than 13,500 companies in over 90 countries now use it, including ExactDrive (and we couldn't be happier). There's no greater testament to the software than that.
Thanks HubSpot!