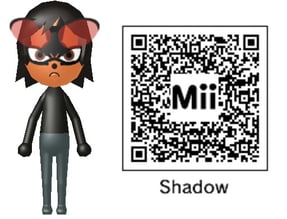 They have been around since the early 1990's, but Quick Response or 'QR' codes are still an enigma to many marketers. It is only with the widespread adoption of smartphones that they have entered the mainstream and now they appear everywhere, from bus shelters to beer mats.
So what exactly are QR codes?
Invented in Japan, QR codes are like barcodes, except they can store much more data, including downloadable content. Users scan a QR code with a smartphone, which takes them to a particular website, promotional offer, or social media page.
Some marketers believe QR codes to be ineffective eye-sores that are mostly ignored, or if they are scanned, offer a disappointing experience for customers. But advocates firmly believe that used correctly, QR codes can be an easy and engaging way to surprise and delight consumers.
Below are a few examples of creative QR code campaigns that have enriched the brand experience and offered customers real value.
1. The Cleveland Museum of Art
The Cleveland Museum of Art uses QR codes to enhance the user experience, by displaying them next to each exhibit. They direct smartphone users to online audio tours, guides and more in-depth information about the art.
2. Starbucks
Starbucks use QR codes to save their customers time. Rather than waiting in a long line to pay, customers can integrate their pre-loaded card and phone app to pay more quickly, and learn more about the products.
3. City of Frankfurt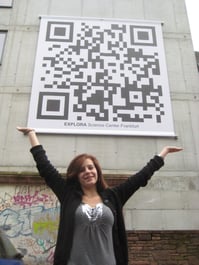 QR codes can lead customers to useful real-time information. For example, the German city of Frankfurt recently introduced smart posters in train carriages, providing commuters with access to live travel information, and details of special offers for travel card holders.
Consumers are becoming increasingly open to scanning QR codes, so now may be the perfect time to start exploring their marketing potential.
Here are three top tips for QR code success!
1. Make sure it serves a purpose
QR codes are often used without any discernible purpose, so before slapping a QR code on your next magazine ad, think about what it adds to the user experience. Are you offering something that people will go out of their way for?
2. Don't link to a desktop site
This is a golden rule of QR codes. QR codes are an innately mobile experience, so the content you want consumers to view must be mobile optimized.
3. Use a URL shortener
The more data you try to store in a QR code, the smaller the dots become, which in turn makes them more difficult to scan. In order to reduce the number of pixels, it's best to use a URL shortener, to reduce the number of users who can't access your content.