Ever heard of Cause Related Marketing (CRM)? It's a is bit of a trendy name, but how much do you know about it? The short and sweet version is that CRM refers to the formation of a commercial partnership between a company and a charity in order to market an image, product or service, for mutual benefit.
Background
The term was first used by American Express in 1983, as they launched a $6 million advertising campaign to raise funds for a Statue of Liberty restoration project.
The company contributed a penny from each charge on American Express cards, a penny from each purchase of traveler's checks, $1 from each new card issued and $1 from every holiday sold at an American Express store, (worth $500 or more).
Results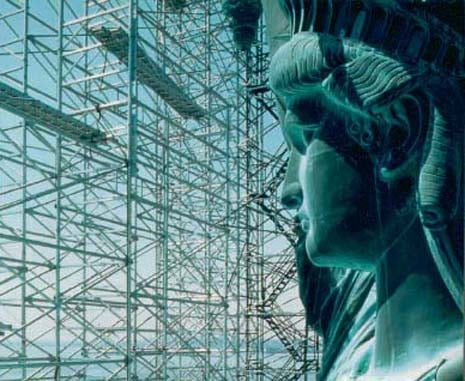 They managed to raise $1.7 million for the cause in just three months and during that period, new American Express users grew by 17%, use of the card went up by 28% and the formal concept of CRM was born.
This campaign demonstrates just how powerful CRM can be. A well-executed campaign can have a significant impact on brand affinity, as well as consumer perception, loyalty and actual buying behavior.
Rules for success
A study carried out by Business in the Community in 2004, identified four key rules that if adhered to, will form the basis of a successful CRM campaign;
The Cause Must Align with Your Brand: The link between your company and the cause must make sense and be clear, or the program may be viewed with suspicion.
Be Transparent & Authentic: Tell your consumers exactly how your cause marketing partnership works and what you are aiming to achieve with it. This will enable you to connect on an emotional level with your customers.
Make a long-term commitment: CRM isn't a quick fix. There needs to be an ongoing commitment across the whole company, otherwise consumers will see it as a cynical, short term way of increasing sales.
Make it easy: If your CRM campaign is too complicated, customers will not want to participate. They want to help by doing things they already do, not by changing their everyday behavior.
Case Study: Tesco Computers for Schools
Tesco's popular 'Computers For Schools' program is an excellent example of a campaign that gets the rules of CRM right. Launched in 1992, the initiative has delivered more than £100 million worth of ICT equipment to 30,000 schools in Britain. The scheme is run on a voucher redemption basis, with customers gaining one voucher for every £10 spent in store.
The program is simple but effective – it rewards customers for doing what they already do – shopping - and by allowing customers to hand over the vouchers themselves, it gives them a sense of hands-on impact, while reinforcing a positive link between the supermarket and the local community.
It is clear that Cause Related Marketing can be a powerful tool for a brand. By making your company's social corporate responsibility visible and by demonstrating your company values and adding value to them, you can see a wide range of benefits including, an enhanced reputation and image, emotional engagement, increased trust and loyalty from your customers, plus a deeper awareness and understanding of your brand. A strong campaign will also have a direct effect on bottom line profits.
It is worth remembering that while it can be a powerful ingredient in the marketing mix, CRM is not a magic wand. As with any other marketing activity, it must be well planned and implemented. Charity is a sensitive subject for many consumers and they want to know that a business is helping, not just meddling. Get it right and consumers will listen and act.