Mar 29, 2016, 14:52 ET from Carefree Communities, Inc. The 5th annual event featured 26 acts, and a $5,000 grand prize made possible by sponsors Tengo Internet, Jacobsen Homes, ExactDrive, and a number of other corporate, individual and community donations.
The 5th Annual Carefree's Got Talent (CGT) competition finale drew nearly 1,800 Carefree Community residents to the Lakeland Center in Lakeland, Florida on March 23 and raised an astonishing $33,243 to support Disabled American Veterans (DAV). Carefree has worked closely with DAV over the past three years raising $100,000 in cash and in-kind donations to help veterans get benefit and disability compensation. According to DAV State Veteran Administration Volunteer Service Chairman, Mary Ann Keckler, "100% of the donation will go directly to helping veterans who are determined by the VA to be disabled by an injury or illness that was incurred or aggravated during active military service."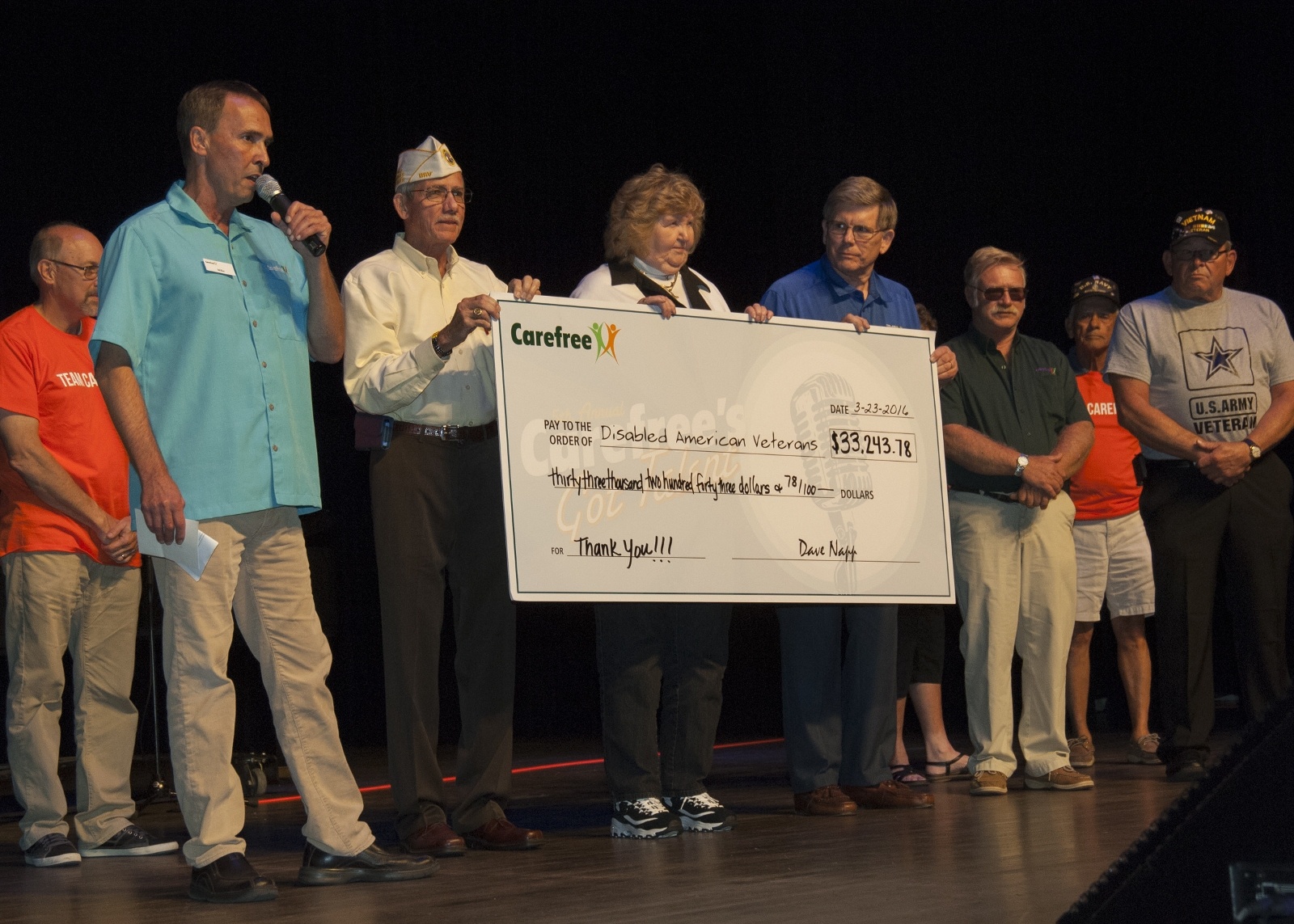 "As a Veteran and a Carefree team member, it was a great honor to stand on stage with my brothers and sisters of the armed forces and help hand over that huge check," said Army Veteran Doug Crawford. "The DAV is so deserving of our support I was honored to be part of that very touching moment." Carefree Communities founding partner Colleen Edwards said, "Disabled American Veterans is such a worthy organization, many of Carefree's guests and residents are veterans and it is an honor to work with an organization that supports so many of our own.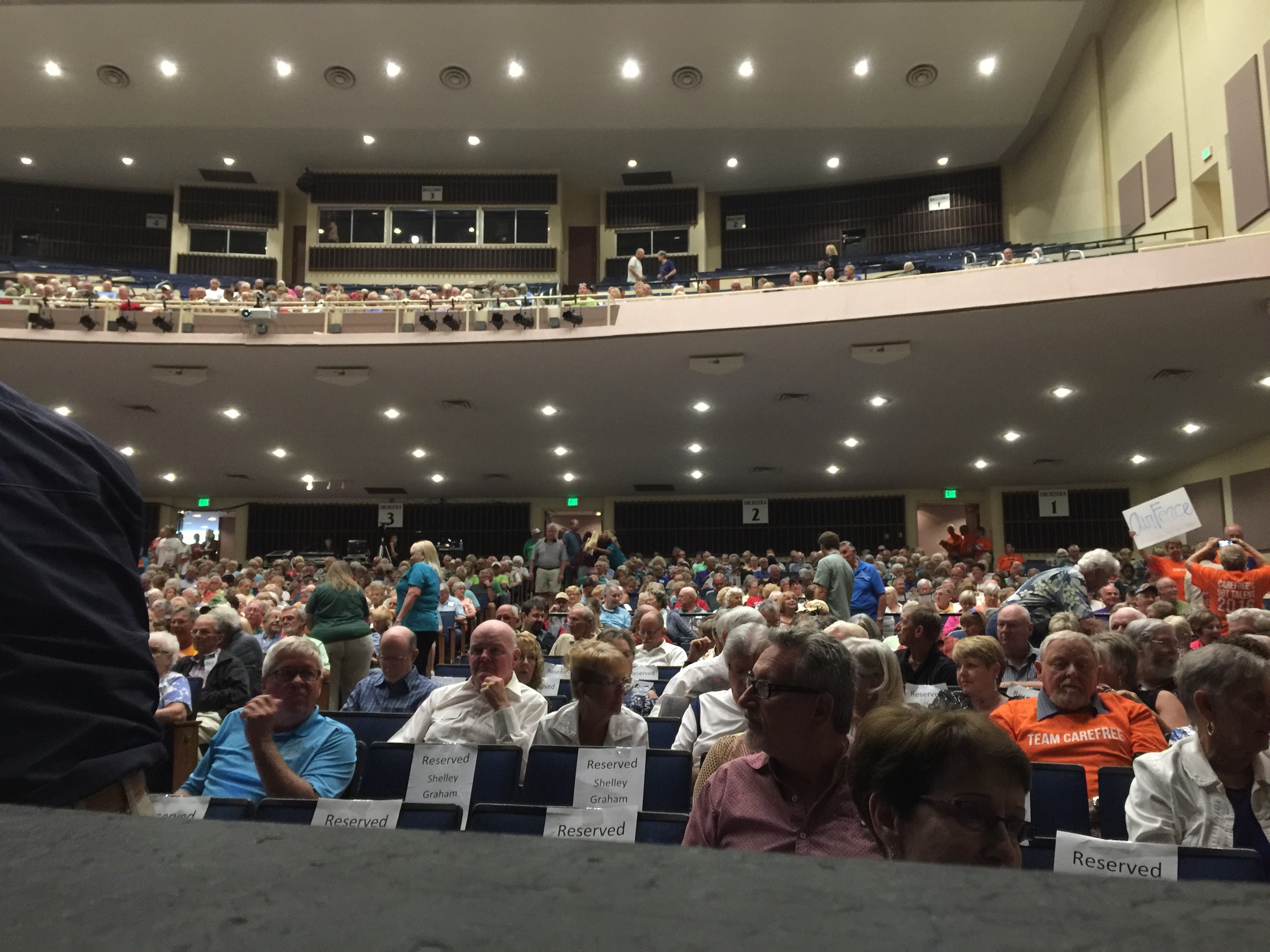 Community service is at the forefront of who we are and it has been incredible to watch not only our industry partners get involved, but to see the support and donations that have come directly from our communities." The dollars raised at CGT included generous contributions from major sponsors Tengo Internet,Jacobsen Homes and ExactDrive, 16 additional corporate sponsors, funds raised by Carefree communities and resorts, as well as individual donations during the event.
The Carefree's Got Talent finale came after weeks of preliminary park contests at 26 different RV and MH communities throughout Florida. A panel of four judges, including celebrity judge James Marvell of 60's musical group Mercy, Beecher Jacobsen of Jacobsen Homes, Tim Berg of Sysco Foods, and Tara Allan of the Lakeland Center, determined the winners.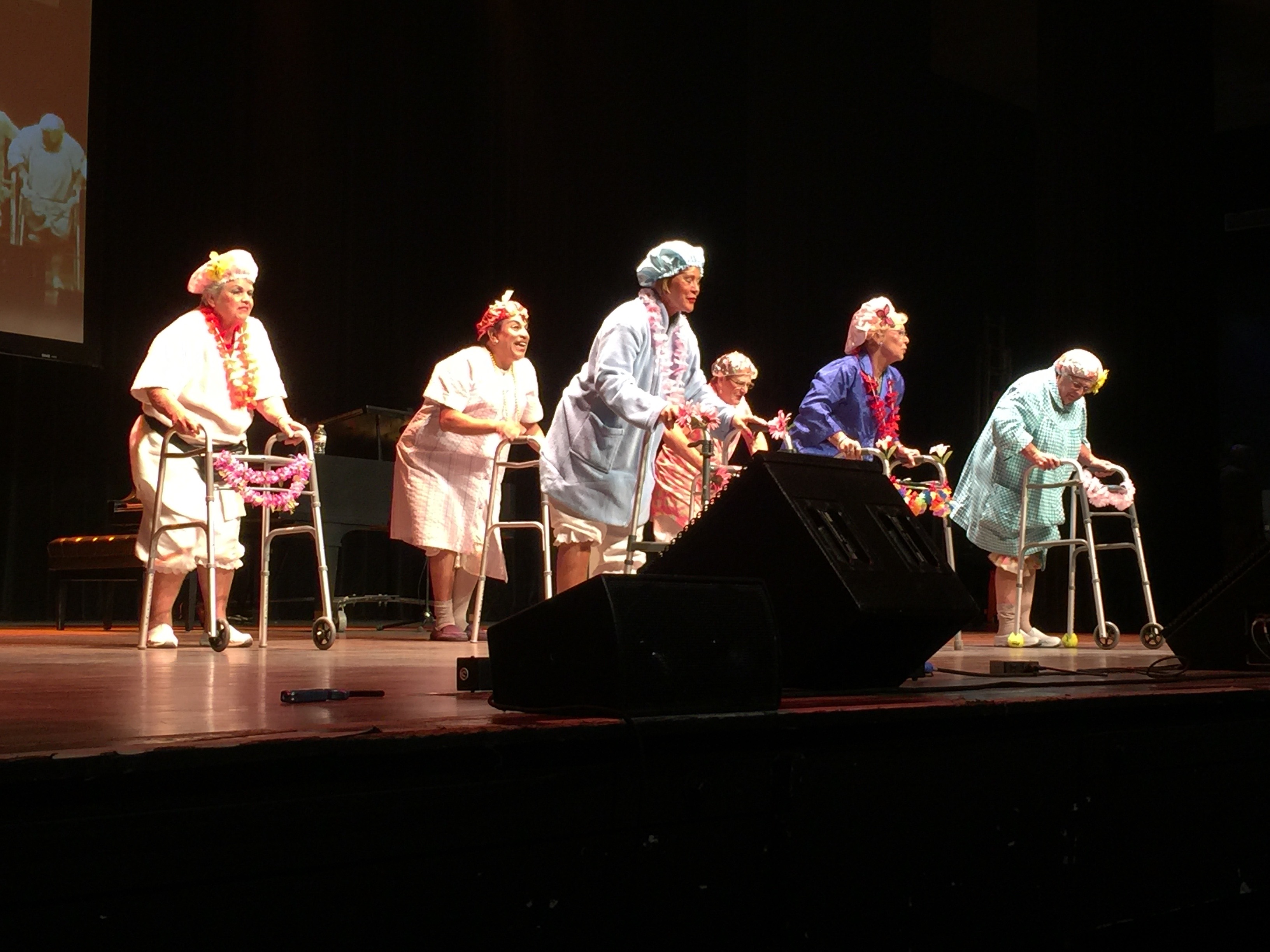 For the second year in a row Carefree'sSarasota-based Sun-N-Fun RV Resort took home first place honor, with Sun N FunTransfer an acapella quintet, walking away with the $5,000 grand prize. In second place, James Smith of Lakeland RV Resort, gave the crowd a big laugh with his Scottish humor and musical review and was awarded $500. Ray Batcher of Glen Haven performed "Danny Boy" as a tribute to dearly departed Carefree team member Sally Adams, and won the third place prize of$250.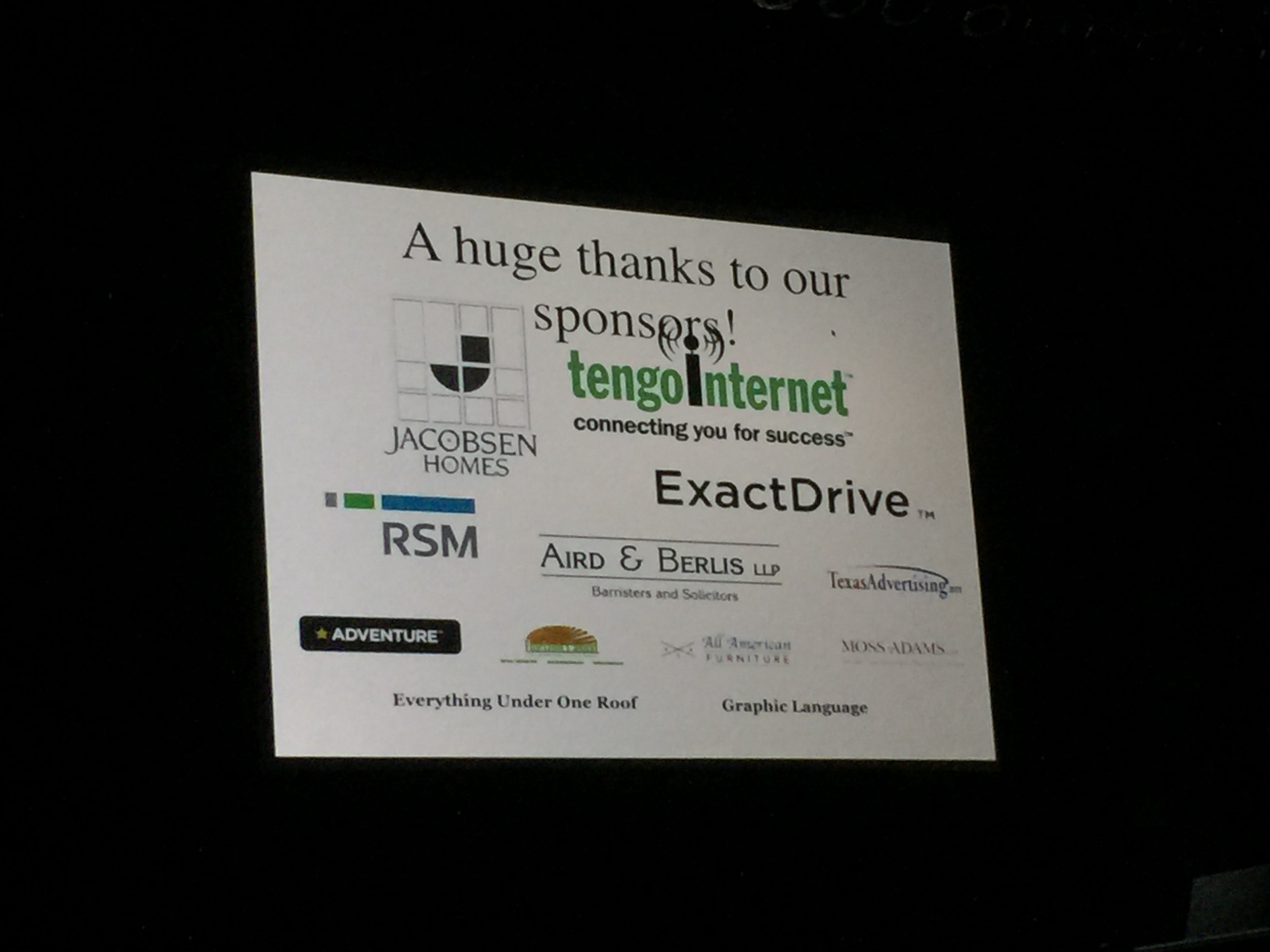 Scottsdale, Ariz. – based Carefree Communities, Inc. is a fully-integrated operating company structured as a private REIT which own and manages destination recreational vehicle ("RV") parks and senior manufactured home ("MH") communities. Carefree is among the largest owner, operator of RV and MH parks in the United States, with 100+ communities and over 28,000 sites inFlorida, Texas, New Jersey, Massachusetts, North Carolina, California, Arizona, and Ontario, Canada. For more information find us at www.carefreecommunities.com.