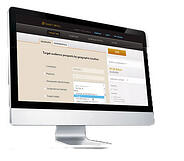 In any Internet advertising campaign, staying on top of the competition is crucial. Each year brings forth new strategies to reach this goal and offers companies more options for choosing the right Internet advertising package. What worked just 2 years ago may now leave sales flat and traffic on the downturn.
Although the Internet advertising tools we use to reach our goals change over the years, some things remain as constants in the equation. For example, since most Internet users conduct searches before purchasing, we know that SEO (Search Engine Optimization) and the content that drive it are king. In 2013, we see the trends from the last 2 years evolving and we can now begin to drill down to the nuts and bolts of what worked and what we need to anticipate for the near future.
Mobile Advertising
It seems everyone around us has a smart-phone or hand-held device that can quickly do what any laptop can but more importantly almost to the point of sale. With the apps available on today's devices one can search for pizza while they are in a car and be led to your pizzeria in minutes. Likewise, a shopper can be in a mall and find your product, what store it is being sold, and the best price.
Brand-Safe Site Advertising
By screening where the ads are being rotated we can not only reach more targeted audiences, we can prevent our brand from being tarnished or diluted. Spending a bit more to see our creatives on an established, reputable site may bring better sales results than the Internet saturation style tactics of yesteryear. Getting the brand "out there" is always a priority and 2013 should bring more opportunities.
Data Acquisition and Review
Put simply, using tools such as Webmaster tools, Google Analytics, and a myriad of others to really see what is going on with your Internet advertising campaigns. This is where hiring someone with these skills or using data mining software may be a good idea with larger firms. This information is especially crucial to know and understand if you are depending only on the Internet to market your product or service. Where your traffic and sales come from will help determine what is working and what not to do next year.
Dynamic Ads
Dynamic Ads allow internet advertisers to place ads in front of targeted segments of Internet users. By using statistics and click-through data, ad networks are now able to match the client's product or service to targeted users. This evolving Internet technology is in play as you browse through your Gmail inbox or surf around in Yahoo. These creatives can also be tweaked and updated to react to the latest performance data made available by ad impressions and traffic reports.
More Social Media Platforms
This is another example of the basics of Internet advertising. Facebook, Twitter and Pinterest have been generating free traffic and building fan bases for companies that otherwise would have paid for the exposure. According to the Huffington Post, more than 1 million websites have integrated with Facebook alone and almost one quarter of Facebook users check in to their accounts 5 or more times a day. In 2013 we should keep building and consider targeted paid ads on these busy platforms. We should be looking around all year to find hot upcoming social sites that can be utilized to further our "voice" and reach.
By staying on the cutting edge of Internet advertising tools and strategies, companies can direct more resources toward improving their product or service. As the Internet evolves businesses will have to keep up the pace with emerging technologies such as mobile/Apps or the competition will leave them behind.
References:
Digitalbuzzblog.com:Infographic- Social Media Statistics for 2013
Google.com:Dynamic Display Ads/What they are and how to use them
Illinois State University:Making Sense of Mobile Marketing.pdf
Additional Reading:
Suggestions for the Online Advertising Industry in 2013