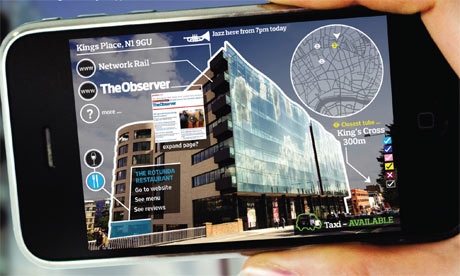 We live in a busy, cluttered world where consumers are bombarded with messages from every business under the sun. Brands interrupt our social media news feeds, our TV programs, our podcasts, videos and our browsing. You can't walk down the street, take a train or step in a taxi without seeing some kind of marketing.
The problem with this, for businesses, is that consumers start to tune out to the different forms of communication. When this happens, how do brands get heard? The answer is: they need to get creative.
What is 'augmented reality'?
It's an image of a real-world environment that has been supplemented by something computer-generated, such as sound, video or special graphics.