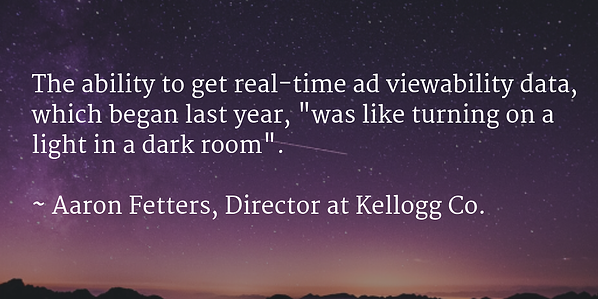 What metrics are you currently using to measure the efficacy of your display ads and rich media investments? Clicks, dwell time, actions, or a combination of them all? Can the "impressions" metric tell you if an ad is even seen in the first place?
If you don't know, it's time you got up to speed. Lets discuss ad viewability and what it is all about.
You can measure all the current display ad metrics you want and pay money based on them, but you may well be paying for ads that don't ever get seen. This is because you're paying for served impressions, rather than guaranteed viewed impressions.
Viewable Impression Measurement Guidelines
Debates around the issue of ad viewability have been raging in the marketing industry for several years now, culminating in the release last year of the Media Rating Council (MRC) and Internet Advertising Bureau's (IAB), 'Viewable Impression Measurement Guidelines.The Guidelines were produced in response to marketer demand for a viewable impression standard, and spell out specific parameters for how viewable impressions should be measured - stating that 50% of pixels must be in the viewable portion of an internet browser for a minimum of one second, and two seconds for video ads, to qualify as a 'viewable' display impression.
Once these conditions are met, an ad is considered viewed and counts as an actual impression. It is therefore chargeable.
Is Ad Viewability

The Standard Of The Future?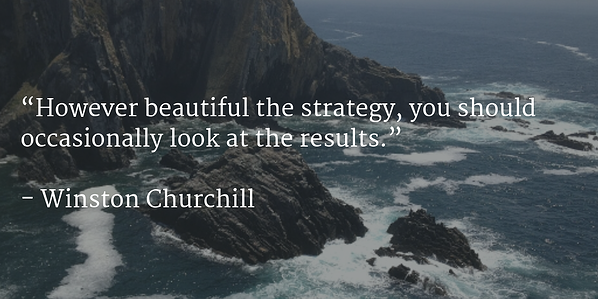 It remains to be seen how much of an impact ad viewability will have on publishers, but there is concern from publishers that their ad revenues will be severely impacted as they will have fewer impressions to sell. But it's great news for the major players in marketing, who will continue to push for ad viewability, as they stand to benefit the most from negotiation tools and enhanced optimization methods.
Embracing Ad

Viewability
If you intend to make Viewability a KPI, you need to know how to make the most of it. Here's how:
1. The fold and position of your ad are key: Publishers and ad companies will be looking at the fold and the ad positions relative to the users' browsing experience differently now, and real estate in the middle of content will be most highly sought after.
2. Focus on impact: Commercial breaks, floating ad reminders and wallpaper ads have an impact, as they are generally above the fold, or eat up enough real estate to demand attention – meaning higher ad viewability. Focus on these display formats during early adoption.
3. Base other metrics on viewable impressions: Turn standard dwell time to viewable dwell time, CTR to viewable CTR and so on. Standard impressions out, viewable impressions in.