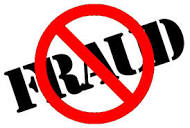 American businesses will spend over $43 billion on online banner and display ads this year, and yet nearly half of all the ad clicks will be fraudulent or fake. They will be performed by bots, which areautomated computer programs that browse the web masquerading as humans, for the purpose of committing click fraud.
Click fraud is one of the biggest challenges facing the digital advertising industry today. Millions of online advertising dollars go to waste due to bots, click fraud, and out-of-sight placements. And click fraud is becoming increasingly sophisticated.
Bots can imitate the behavior of consumers, by watching a video or making an online purchase. Videos cost more to create, so CPMs are higher, making them a prime target for fraudsters. According to the Association of National Advertisers (ANA), bots account for 23% of video ad views.
As an industry, digital advertisers are worried about click fraud - and they are right to be, but sometimes people assume something is click fraud when it's not.
Read More