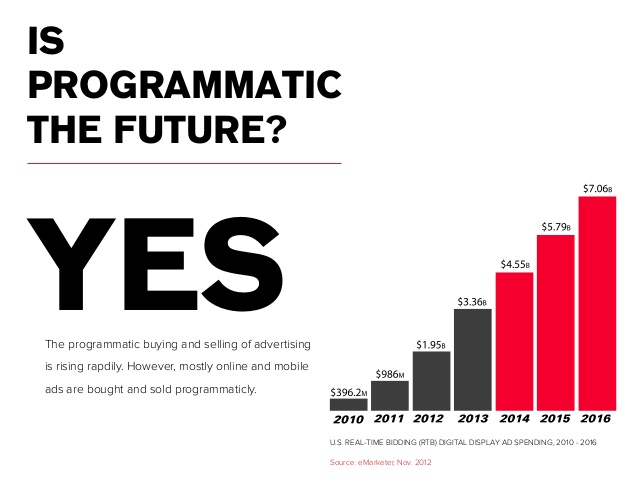 The benefits of programmatic advertising areincreasingly relevant in today's content-saturated digital world. Marketers need their adsto be targeted, personalized and engaging whenever and however they're reaching out to consumers; and although a great deal of this targeting takes place via the online tools we have at our fingertips, programmatic advertising takes it to another level.
If you're not already allocating chunks of your ad budget to programmatic advertising, you may be keen to find out what exactly it is, and how can it help your business?
Put simply, it's a style of advertising that cuts out the middle man. So instead of liaising and negotiating with people, it's all done via machines - or a demand-side platform (DSP) to be precise. It sounds very technical, but a DSP allows you to manage multiple ad exchange and data exchange accounts with one platform. Genius Right?
Read More